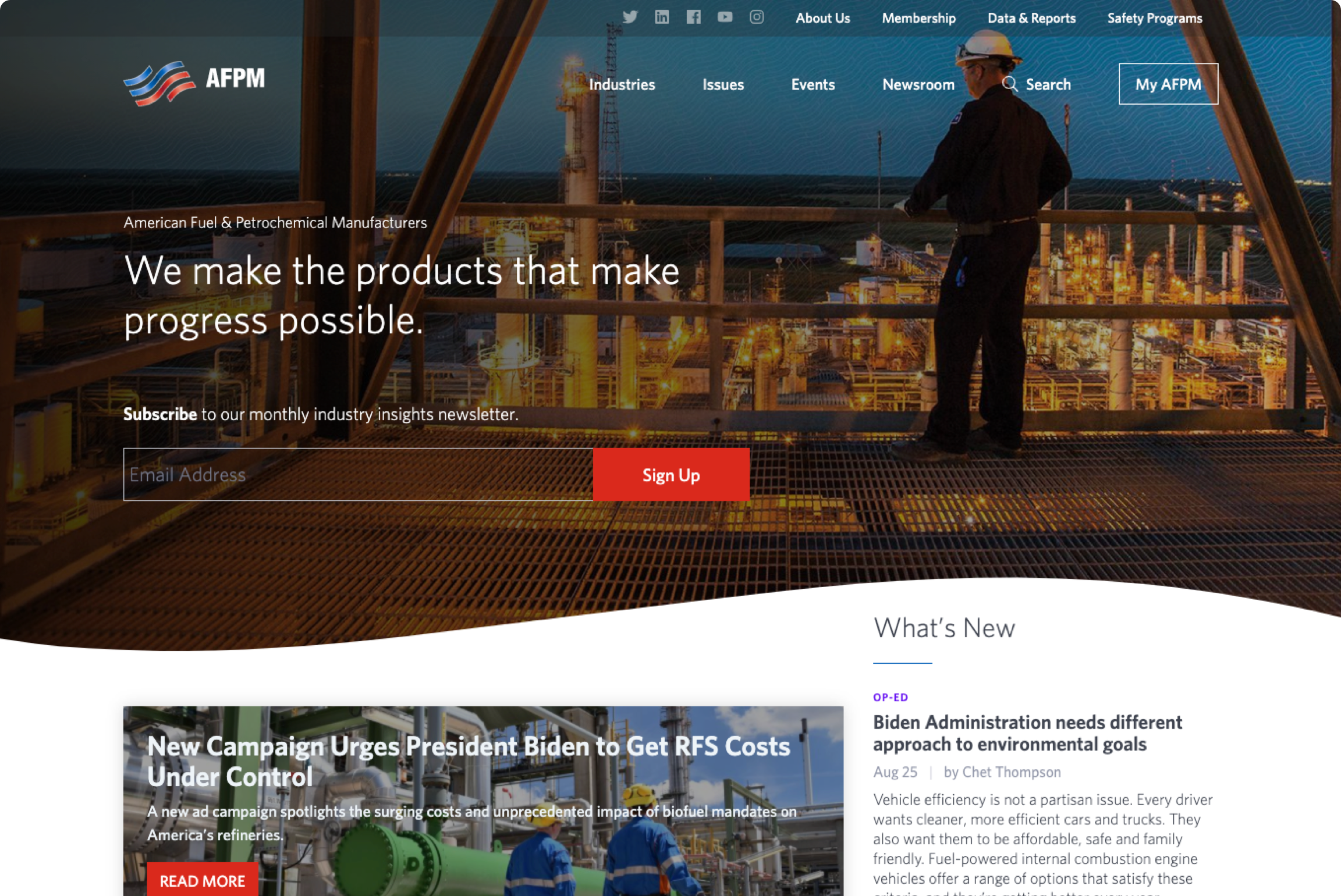 What They Needed
AFPM represent fuel and petrochemical manufacturers in the United States, communicating the benefits those industries provide to Americans.
AFPM had multiple microsites that they wanted to consolidate into a single site. It was important for the new site to be fresh with relevant content and be able to deliver personalized information for their users.
They were looking to ImageX as a UX partner to help achieve that.
How We Helped
After several iterations and design reviews twice per week, ImageX was able to consolidate the web presence into one site. Within the site, we improved the UI/UX.
We took a collaborative approach and were open to ideas from the client.
"ImageX's technical capabilities and familiarity with the platform really impressed us. They were able to bring thought-provoking ideas to the table that helped us guide decision making."
Words from
the client
"Everyone internally liked working with them, and meeting them was a big selling point.  We never missed a deadline. When we had to push things back on our end, they went out of their way to accommodate by doing twice-weekly design reviews instead of the one per week we originally planned."
The Results
So far, traffic is increasing at 20% and new users at 25%. We have a 3% increase in engagement and a 4% increase in page views.
The site has won the following awards:
DotComm Awards - GOLD Winner 2019
CSS Design Awards - Best UI Design