Why join ImageX?
We're passionate about what we do — whether it is working with a new client on a strategic project, meeting users for UX testing, developing innovative solutions, or just coming together for a team lunch or social activity.
Sound like something you want to be a part of? Check out our current opportunities below.

What's it like to work at ImageX...
...as a Middle Quality Assurance (QA) Specialist
Meet Anastasiia
See how Anastasiia balances her home life and work - featuring the cutest ImageX pets!
...as a Project Manager
Meet Anisha
Organization is key within Anisha's role, learn a little about how she stays on top of her busy work and home life.
...as a Software Developer
Meet Joel
Joel balances work and family life whilst working on multiple projects at ImageX.
...as a Lead Designer
Meet Mahya
As a lead designer, Mahya's day includes multiple projects at varying stages, from wireframes and hi-fi design she's constantly collaborating with the wider team and our clients.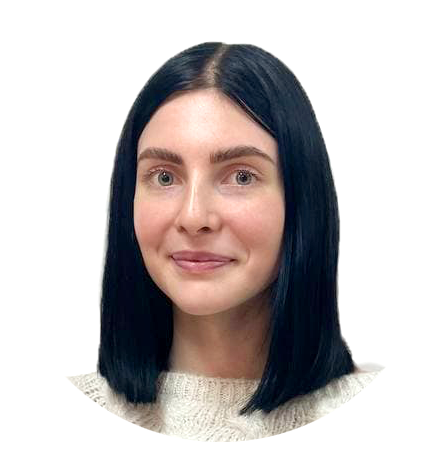 I love how, as a team, we succeed together, and that we take time to be together outside the office.
Anastasiia / Middle Quality Assurance (QA) Specialist, ImageX
Current Opportunities
We're always on the lookout for awesome people, who share our values to join our team.
If you can't see the perfect fit for you, contact us and let us know how you can make a difference.
Ukraine
Senior PHP/Drupal Developer
Location: Remote Ukraine
Commitment: Full time Employee
ImageX has an immediate opportunity for a Senior PHP/Drupal Developer professional in Kyiv or remote in Ukraine.
At ImageX, you'll work on exciting and challenging projects in an Agile environment where innovation and learning are prized and everyone's voice is heard. Your colleagues are passionate about web development and advocates of open-source and delivering excellence.
This is a permanent full-time position, including group benefits, paid vacation, education fund, and plenty of opportunities to grow with an industry-leading web development agency that values work/life balance. 
About the Position:
Working alongside our talented team, the successful candidates will help us build the highest quality websites, applications, and mobile solutions, and contribute innovative solutions back to the Open Source community.
About You:
We're looking for candidates with 5+ years of experience in web development. The ideal candidate is an individual who has a passion for building solutions of different complexity, solving various problems, staying ahead of the curve with continued learning and enjoys exploring new modern technologies. Advanced communication skills paired with a positive attitude and team orientation are a must.
You Need:
Bachelor Degree in Computer Science, a related field or equivalent
5+ years of PHP development experience
3+ years Drupal 8 experience: site building, custom module development & theming 
Excellent programming skills in core PHP are required
Knowledge of object-oriented design, SOLID principles
Knowledge of HTML/CSS and Javascript frameworks
Experience integrating third-party applications into existing systems using APIs
Experience building web services using REST, JSON API, GraphQL
Experience with Docker or Docker-powered web development environments
Proficiency in LAMP administration
Familiar with Scrum/Agile development methodologies or concepts
Strong interpersonal skills, a positive attitude, and team orientation
Intellectual curiosity and an interest in learning new technologies and practices
Excellent time management and prioritization skills
Ability to handle a fast-paced work environment, deadlines, and new challenges
Be able to communicate effectively with both technical and non-technical people
English - both speaking and writing skills
Nice to have:
Experience in building high-loaded systems
Experience in leading the teams or acting as an Architect
Experience with Symfony
Experience with Node.js
Experience with Vue/React
Be familiar with  Acquia Cloud, Pantheon, Platform.sh, AWS infrastructures
Ability to build Progressive Web Applications or mobile-friendly sites
Experience in implementing Web Content Accessibility Guidelines
Contributing to the open-source projects
Be an active member of the Drupal or other professional community
How to Apply:
Please apply through our online application form with your cover letter and resume.
Inclusion at ImageX:
At ImageX we operate as a team, focused on holding space for and fostering a sense of inclusion for all members of our team!  We have a deep respect for each individual's strengths, points of view, experiences, and barriers. We are committed to supporting our team members and working together to remove barriers wherever possible. 
We welcome you to come as you are, and rest easy knowing that your differences are what make you special. Regardless of who you love, what gods you worship - (or don't!), the color of your skin, and whatever barriers you may face in life. We are here for all of it, as it is our differences that allow us to be a better team, one that allows us to think critically,  drive innovation, and deliver better business results for our clients.
About ImageX:
Enterprise Drupal, Simply Delivered.
Our team is a distributed workforce with established teams in Canada, Ukraine, and Brazil.  We put extra emphasis on enhancing the virtual relationships, but also work hard to create opportunities to have face-to-face co-working days and other get-togethers in each region whenever possible.  Our goal is to exceed the expectations of both clients and our team – which means we value creativity, involvement, flexibility & being crazy in love with what we do.
ImageX is an award-winning enterprise Drupal agency that was founded in 2001. We've helped global brands including Apple, YMCA, and Trinity University architect complex technical solutions and create meaningful digital experiences through user experience, content strategy, visual design, and ongoing digital strategy.