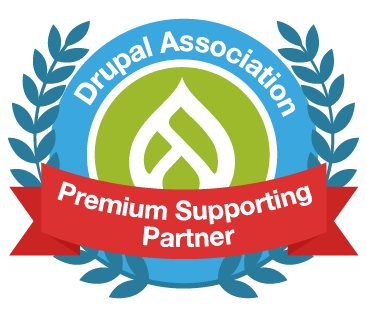 Flexible

Drupal gives you endless functionality and allows you to grow and pivot just as quickly as the web does. 
The modular, plug-in system is continually advanced by over 40,000 global developers creating code as soon as it's needed.
Secure
 
Don't just take our word for it, Drupal is trusted by global organizations including NASA and Ivy League Universities including Stanford.

As part of the Drupal community, users are supported by the official Drupal Security Team who keep on top of the core code.
Scalable
 
Choosing Drupal is future-proofing your website. Since Drupal 8, the migration from version to version is seamless.
Paired with the right hosting solution, the CMS can handle high levels of traffic, ensuring scalability, it's truly the choice of enterprise-level organizations.

"I wish all agencies operated the way that these guys do."
Salvatore Lavorata / Marketing Manager, Manning Elliott LLP
Make the move to Drupal 9 and beyond
Drupal 9 has the quickest upgrade path in Drupal history.
With the completion of the strategic replacement of the Drupal core framework to Symfony, complex migrations from version to version are a thing of the past.
While updating from Drupal 7 or earlier to Drupal 8 was seen as a revolution, updating to Drupal 9 and future releases are intended to be evolutions, no longer requiring wholesale rebuilds and migrations to properly update to new data structures.
Download Ebook