What They Needed
Baptist Housing is a residential organization providing comfortable homes and exceptional care to seniors, assisting them to live well in supportive communities. They required an improvement to their Drupal site, with a new responsive design. The website needed to be easy to use and intuitive in terms of content upgrades and migration and it needed to be accessible for seniors of 80 years-plus.
How We Helped
We created a site that is simple, clean, and easy to navigate. Most importantly, we delivered an attractive and accessible site for everyone from children to seniors to use. It was also important that we built it to be scalable for the client to be able to add additional features in the future.
As part of that effort, we included feedback on the design from target users, who were asked to evaluate the design and layout; this helped us to validate early ideas with actual users.
We also supported the client with instant feedback and bilateral dialogue. We involved the client every step of the way and continue to do so when questions arise in terms of back-end management.
The Results
The client received an overwhelmingly warm and positive reception from their end users with their new site delivered on time and within budget. We continue to support the client's development needs.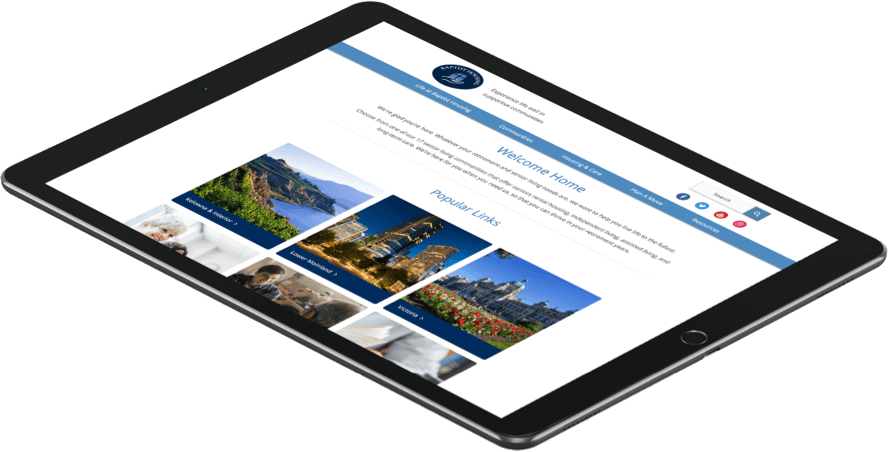 "Anecdotally, we've had a lot of great feedback from people who like the site. We stayed within timeline and budget. ImageX was great to work with. I was really happy with the whole process."
Vice President of Marketing and Communications,
Baptist Housing