California State University, Stanislaus

Case Study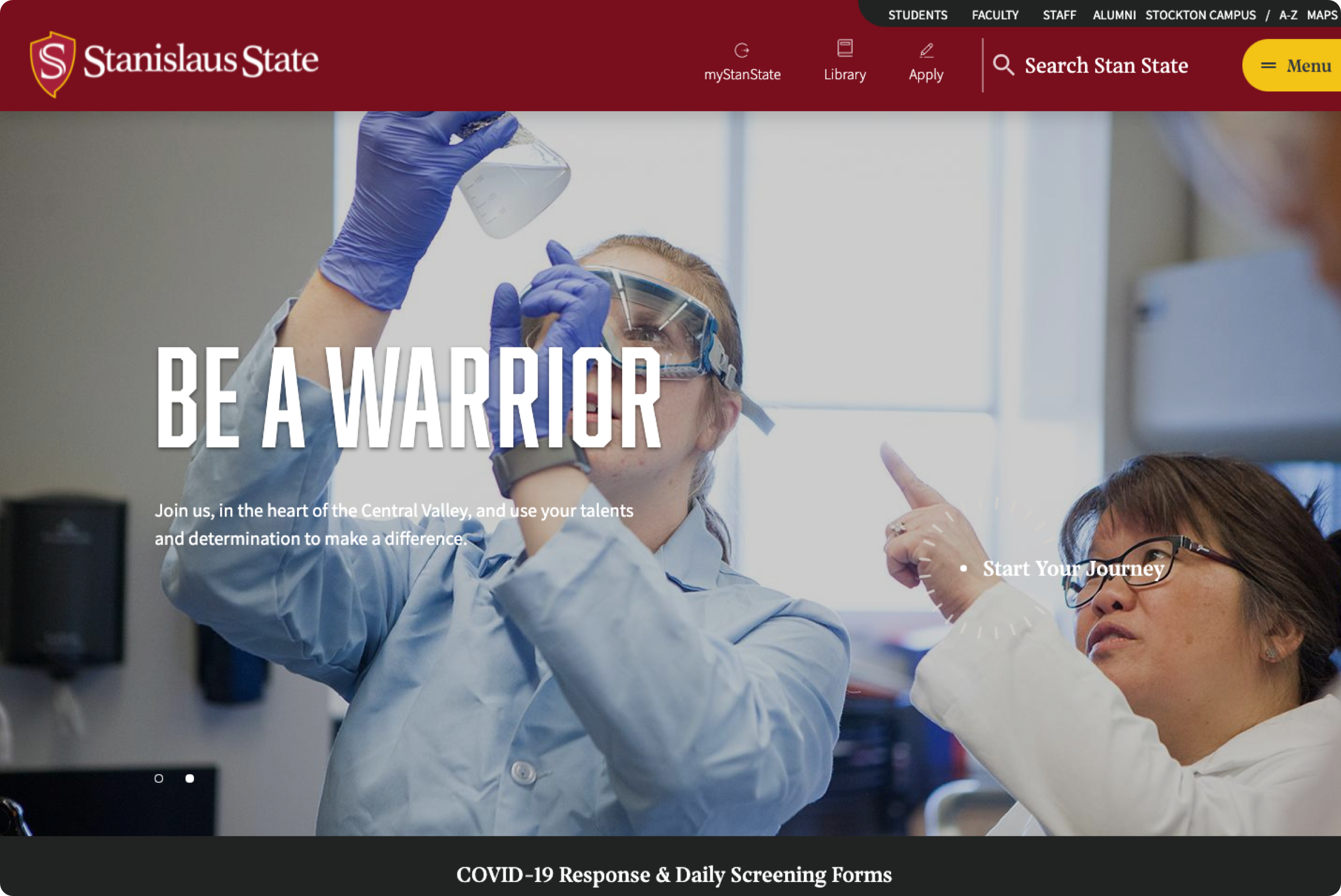 Overview
With an opportunity to completely reimagine their website, Stanislaus State University (csustan.edu) selected ImageX for a full website project with vast improvements to features, while allowing staff to manage content more easily.
What They Needed
ImageX was engaged to complete a full project, including discovery, design, development, migration, and training. We also collaborated with staff on writing and editing existing content.
How We Helped
Requirements included an event calendar with two sources - a custom integration with 25Live, and a form allowing users to create events, subject to review and publishing. ImageX created a dynamic calendar experience for creating, discovering, and searching events on the website.
Stan State required a custom solution that allowed staff with the ability to manage content within their department pages, along with a governance structure that gave the web team the ability to review and edit new and updated content.
We created a custom group structure that provided access for departmental users to update only content within their department. The solution included content workflow states and rules created for the University so users with suitable roles are able to review new and updated content prior to publishing.
Words from
the client
"We picked the right vendor to develop our site."
- Mandeep Khaira, Web Manager
The Results
Delivering on an extensive wishlist and mandatory set of requirements, along with tools to help both manage the site and create new content, has allowed Stan State staff to fully take ownership of the new website, while maintaining the control required to ensure the website remains accessible, brand-compliant, and search-relevant.