Marlene Meyerson JCC Of Manhattan

Case Study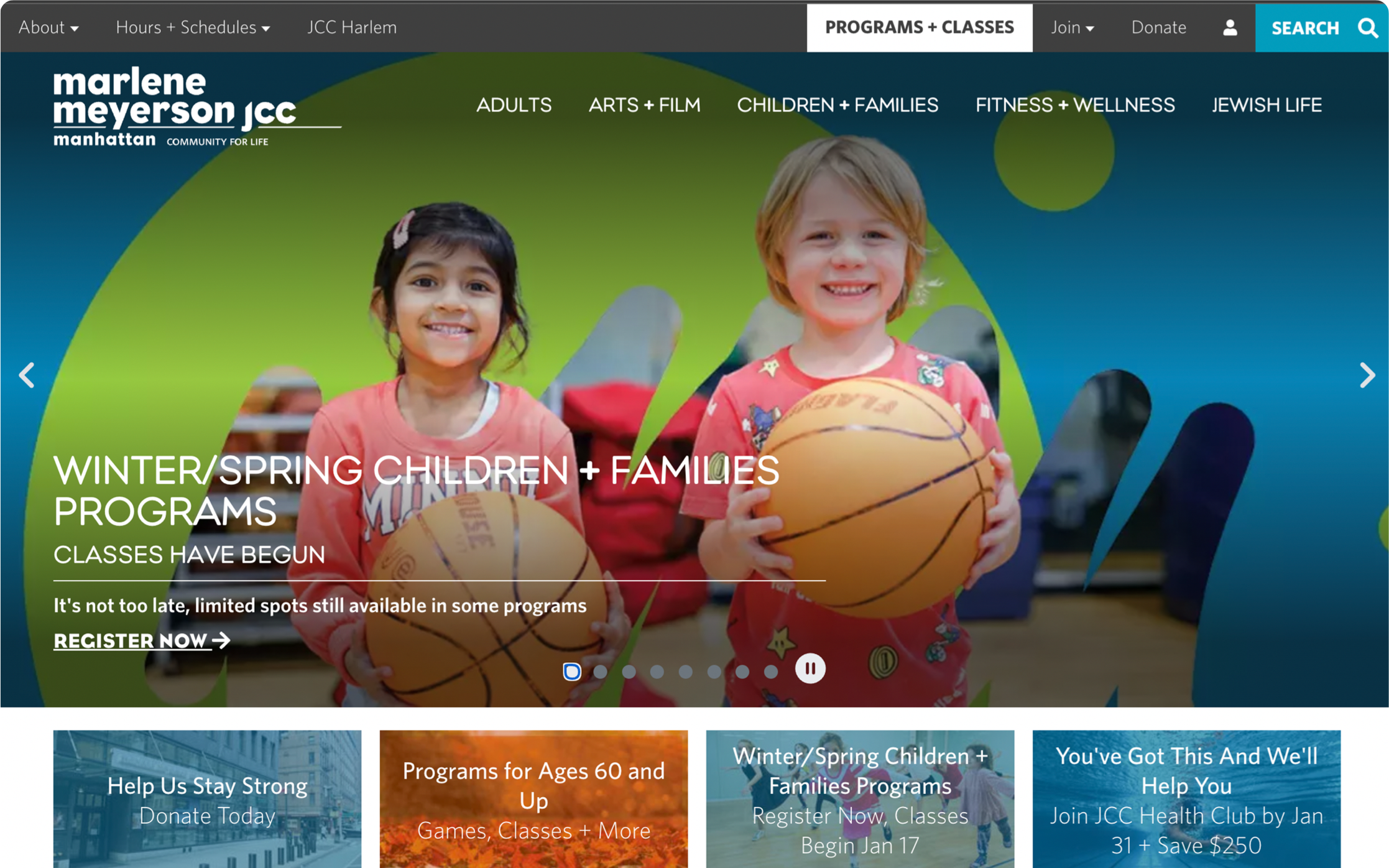 Overview
The Marlene Meyerson JCC of Manhattan center creates opportunities for people to connect, grow, and learn within an ever-changing Jewish landscape. The organization is a community fitness center, pool, and over 100 programs every year.
What They Needed
The organization looked to ImageX for vision consulting, and a Drupal website redesign including a Personify integration. The project had great focus on SEO and UX to help increase traffic and user engagement. 
How We Helped
We started working with JCC in December 2018. The JCC team needed help identifying and sorting out pain points with their  customers. There were also issues with their integration with Personify - the platform where the center stores customer data.
ImageX  helped JCC  identify their visions. provided SEO and UX integrations, organized the content. Weekly meetings using Basecamp primarily for communication helped achieve this.
Words from
the client
 "They're very responsive, especially over urgent email requests."
- Web Manager
The Results
Based on feedback from the users of their website they are happy with all the results. ImageX helped the client with their internal jargon and made their sites more logical for first-time users.
We have an ongoing relationship and are responsible for all Drupal updates to their own main website.