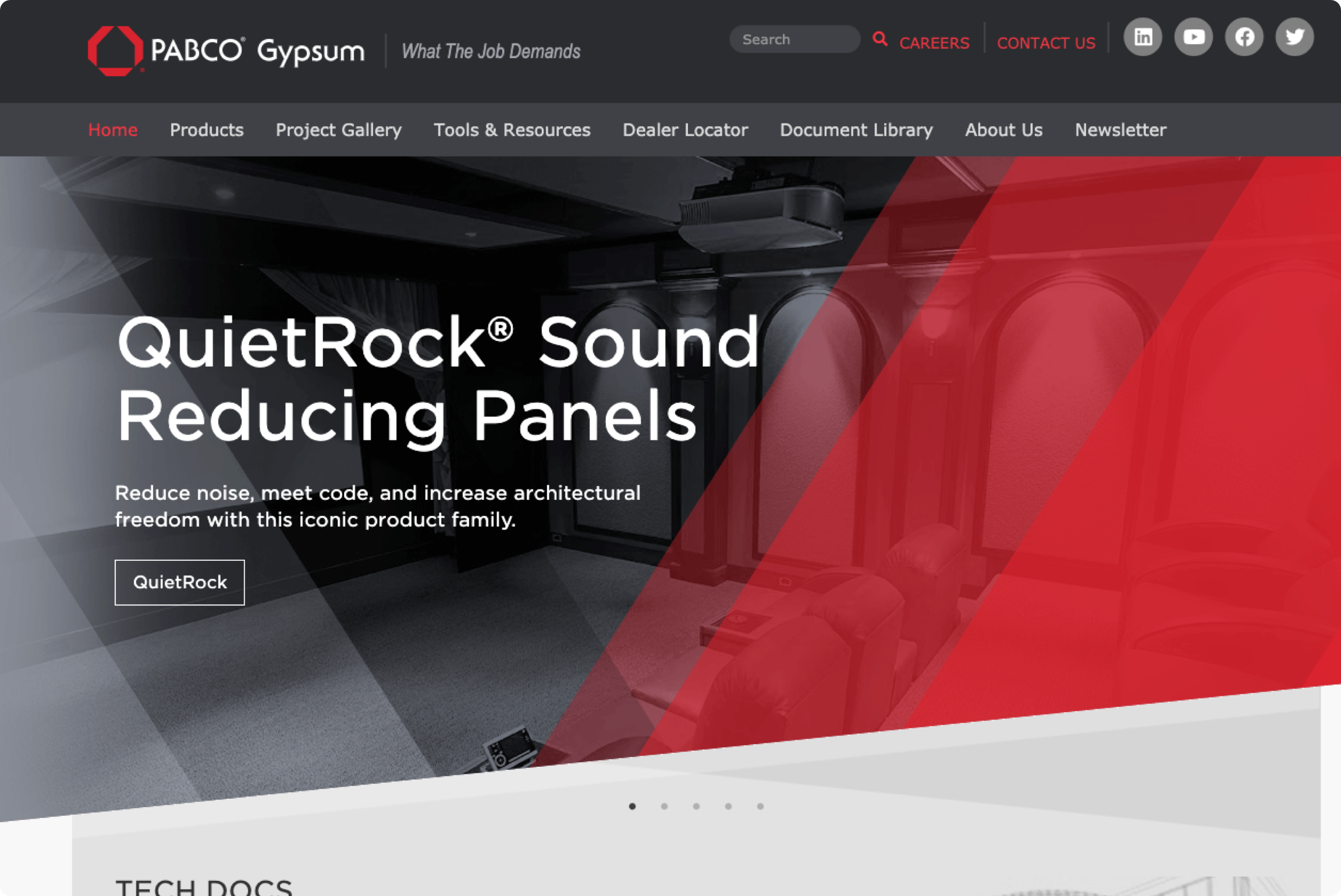 Overview
ImageX performed backend and security upgrades on three associated websites for PABCO Gypsum, a division of Pacific Coast Companies, who make drywall and advanced soundproofing materials for buildings.
What They Needed
Pabco Gypsum was looking for a new team of developers with high attention to detail and quality to take the lead in working on upgrades to their Drupal CMS sites. They were looking to make frontend improvements to their existing Drupal site for more visual appeal as well as troubleshooting development issues with their database and GEO coordinates.
Words from
the client
"The quality of the code is really spot-on. The level of detail is really spot-on. They've met every single requirement I've had. They're very punctual. When they say something will only take about an hour or two, they mean it. There were no surprises."
Head of Marketing, PABCO Gypsum
The Results
ImageX successfully fixed damaged site components, leading to a smoother, more polished, web experience and contributing to a 20% increase in revenue. The team made significant improvements to overall code quality and managed the code base efficiently. ImageX repaired broken elements like a Google API-based locator tool and GEO coordinates.