Perimeter Institute

Case Study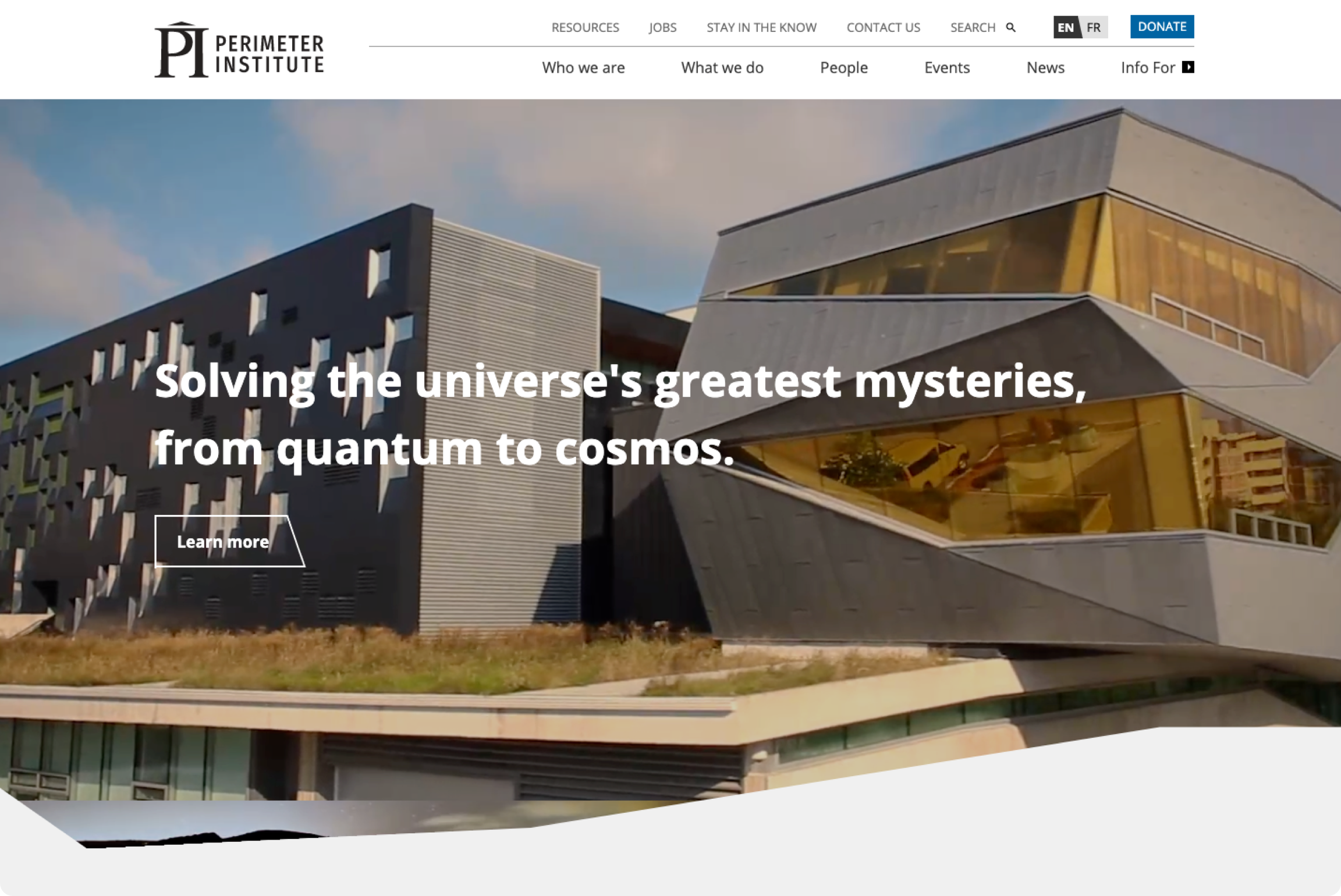 Overview
ImageX worked closely with Perimeter Institute, a theoretical physics research lab,  to reimagine their website to reflect the innovative, dynamic spirit of Perimeter.
What They Needed
ImageX was selected for the full-cycle design and implementation project to replace the perimeterinstitute.org website.
Although configuration for multi-language support was within the scope of the project, content deployment and translation was not included, and provided by the Institute.
How We Helped
To bring the brand attributes into the website  experience, the visual design incorporated the geometric shapes and design of the Institute's building. This created interesting challenges for creation of the responsive theme.
The development team created an atomic CMS structure to incorporate the angled cut-out style of various elements for reuse across the site.
We leveraged Drupal's robust multi-language and translation support to provide a custom language-based experience.
Words from
the client
"The team has been fantastic. Blown away with the design meetings - insights and professionalism were above and beyond. That's not just my opinion, that's consistent feedback - they really get it."
- Director of Information Technology
The Results
Perimeter's site was designed to be flexible and to support enhancements, including a Salesforce integration.
The design system provided a reusable and extensible structure for future updates the Institute may implement in future.