Southwestern Adventist University
What They Needed
Southwestern Adventist University needed a mobile-responsive website and to replace its legacy CMS platform. Their top priority was meeting the needs of prospective students with an intuitive experience where students could find the right information, presented in a pleasing way. Strategic objectives included increasing enrollment and an easy way for content editors to manage and govern content.
How We Helped
We created the website with a core team dedicated to the information architecture, design and programming. In the discovery process, we engaged in a variety of research activities to help align the design and information architecture to the core audience of students. This research included collaborative, on-site workshops that involved both project stakeholders and students, as well as number of student interviews.
Once we analyzed the data, the challenge was to create a visual design that would appeal to the students, especially on their mobile devices. This was achieved through design iterations that involved the client and users every step of the way. Our Drupal programmers worked with Southwestern to develop the requested back-end requirements so that their internal team could provide images and copy for the completion of the site.
The Results
Users were engaged at several points during the discovery phase, both during an onsite visit and interviews with current students. It was no surprise that a lot of positive feedback was provided once the website was launched.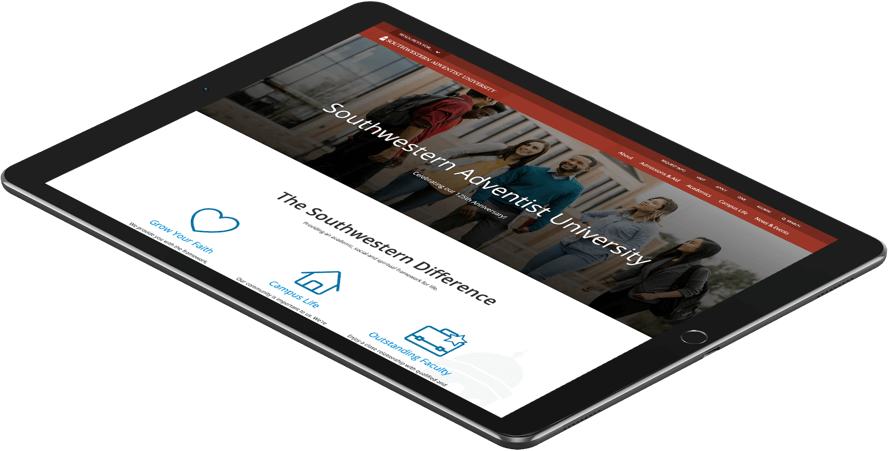 "The new site was a big, positive change compared to what we'd had before. ImageX proved to have a good understanding of overall issues...problems were executed beyond our requests."