Tampa Metropolitan Area YMCA

Case Study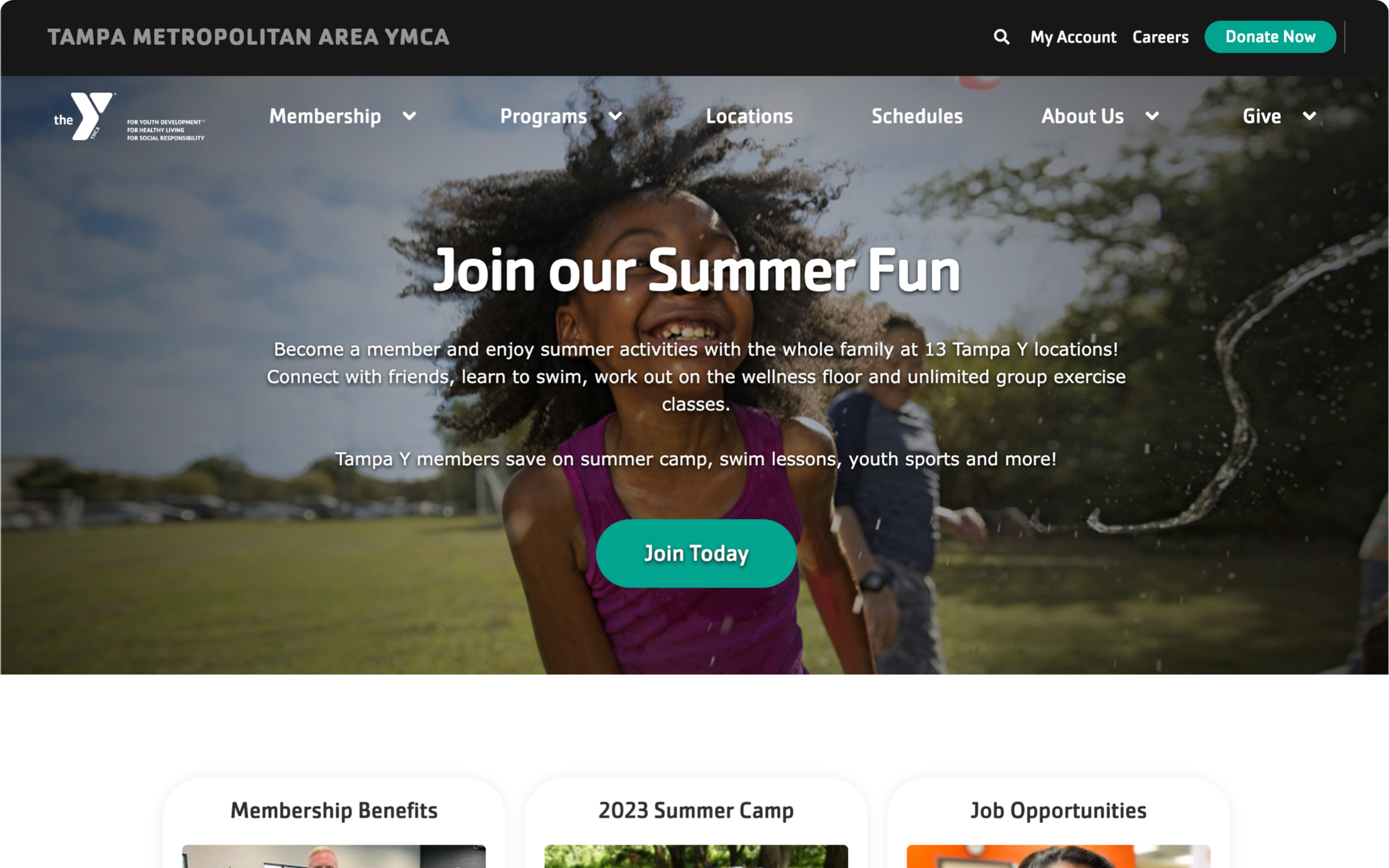 Overview
We helped Tampa Metropolitan Area YMCA move their website from WordPress to the YMCA Website Services platform, formerly known as Open Y and provide monthly website optimization and maintenance.
What They Needed
The organization was looking for a partner to help attain a better website presence to support with online sales for programs and memberships. 
They were hoping to reduce the cost of the build by leveraging the existing Website Services Distribution (formerly Open Y) and wanted a partner who was experienced with the product.
Through the engagement, they also looked to focus on an improved User Experience and updated design for the site.
How We Helped
ImageX engaged with the YMCA team on a multi-month process built around key deliverables.   ImageX implemented an integration with the client's CRM ActiveNet. Leveraging a component from the Website Services, ImageX was able to support Tampa by pulling in their programs and classes from ActiveNet into the Drupal site to support with online purchase of classes and programs. 
Words from
the client
"The team is very attentive to our needs and we appreciate knowing they are there if something goes wrong."
- Jennifer Wainman, VP of Marketing
The Results
Through the ActiveNet integration, we were able to improve the client purchasing experience, allowing users to register online without having to come into or phone into the branch. As a result, since launch, the YMCA has doubled their online sales.