Trinity University

Case Study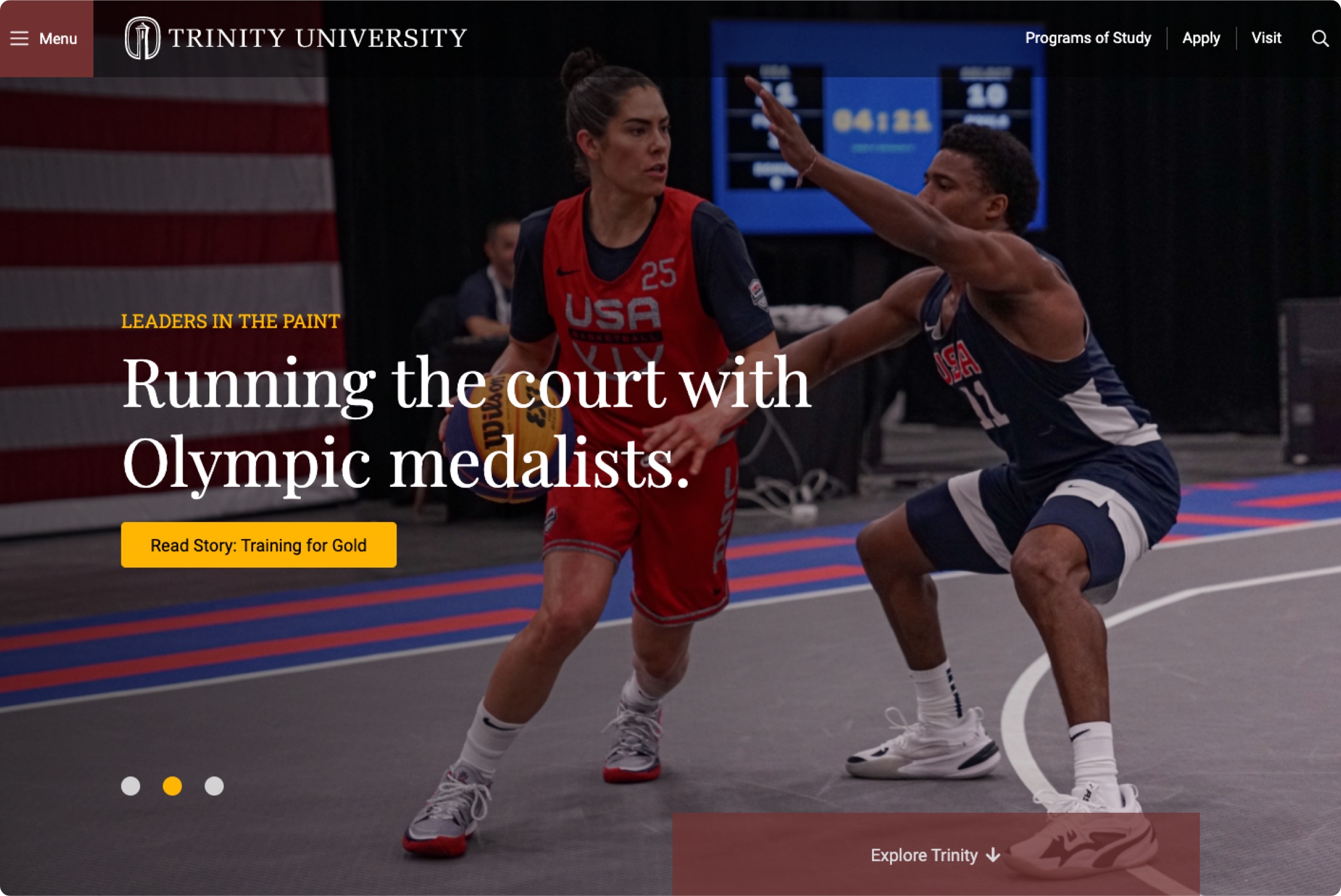 What They Needed
Trinity University is a liberal arts and sciences university based in San Antonio, Texas. Trinity required support with ongoing customization, integration, and configuration work for their Drupal site. Customization included a set of templates for faculty members and other organizations within the campus family.
How We Helped
We stepped in to help Trinity University with all of their backend needs, including Drupal and module development, as well as business objectives and logic behind some of their new projects. We helped iron out requirements and provided workable solutions on implementing ideas, while also helping all of their clients who would benefit from the project to reach their individual constituencies' goals.
As an Acquia-approved vendor, we worked with the client to determine what Acquia can support and to integrate Trinity's existing usage into platforms. Understanding Acquia's capabilities and how they can best leverage it to improve their existing Drupal properties helped the client make implementation decisions aligned to their custom specifications.
Words from
the client
"[T]hey are as committed to education as we are. Being an educational institution, we were looking for a partner who wouldn't just do some work, hand it over and not continue to assist us with it. ImageX...showed our developer why they wrote the things that they did."
Associate Director of Web & Creative Services,
Trinity University
The Results
Our customization and optimization of their Drupal site led to significant increases in site usage, administrative efficiency, and content publication. We also provided educational partnership with their in-house team, providing them with context on the system, in addition to documentation and training. This has grown their success exponentially.
The customizable templates for faculty members on campus allowed the client to essentially bring back faculty members who had moved away from using the Trinity website for publishing due to the difficulty of editing experience. They have now returned to the main domain, helping the site as a whole provide additional thought-leadership content.
Through these initiatives, the site is receiving increased audience, which has also helped with bounce rates and engagement. Overall, our effort helped the increase of staff education as well as increasing the number of quality viewers on the website.