ImageX Named a Great Place to Work!
Jan 05 2023
We're excited to be certified once again as a 2023 Great Place to Work®! Thank you to our amazing employees for submitting their honest feedback and cultivating a positive workplace culture. 
Our global team works together remotely, but we love finding ways to connect and celebrate through company events or activities.  The certification provides a globally recognized and research-backed verification of great employee experience.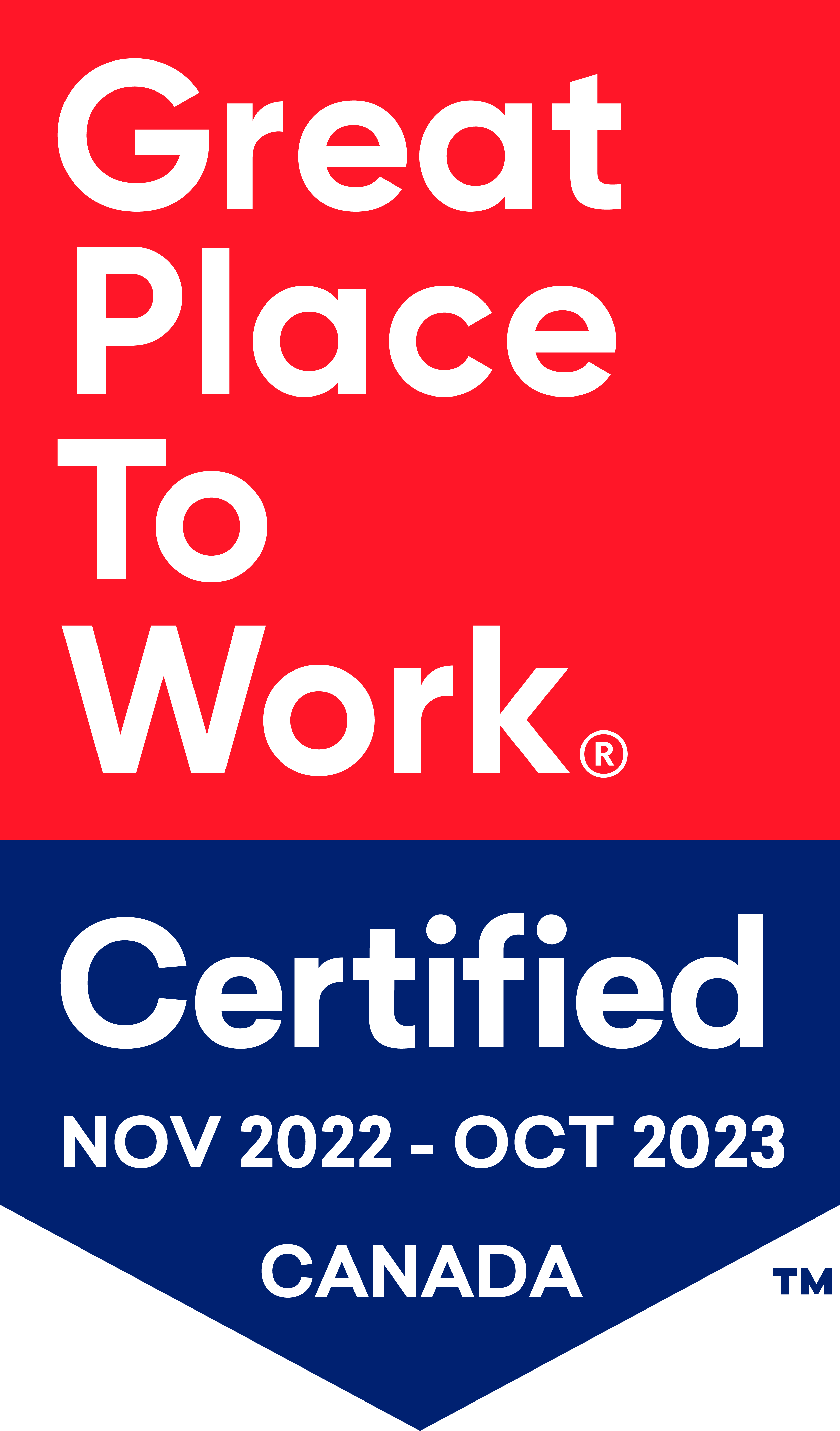 The Great Place to Work CertificationTM recognizes employers who create an outstanding employee experience and an excellent workplace culture.  In order to qualify, our employees answered the Trust Index SurveyTM about our work culture to give feedback about our organization, measured through a strategic, data-driven, and systemic approach.
Anastasiia Pysanska

Middle QA Specialist 

"The company managed to gather such great people who make me feel like I'm in my place… the right place."

Alla Petrovska

HR & Operations Manager (UKR)

"There were definitely days when the Ukrainian team members were just unable to work, but our team members from other locations have our back and support us."
This year has been a particularly difficult one with the invasion of Ukraine and our Ukrainian team members living with the ongoing war.  In late 2022, some had the chance to come together at DrupalCon Prague. 
View the short video to hear they are motivated to continually support each other through the ongoing difficult times:
We're always looking for skilled and passionate people to join our team. If you resonate with the value of succeeding together and are ready to take the next step in your digital career, check out our current opportunities, and follow us on LinkedIn to learn more about our amazing team. 
Learn from us
Sign up and receive our monthly insights directly in your inbox!