Why You Need to Prioritize Website Design and Development from the Start
Nov 17 2022
When it comes to creating an effective website, the form versus function debate may be nearing its end. That's because perceptive marketers recognize that to compete in today's digital landscape, it's no longer a question of "either/or." Websites need to deliver both exceptional design and outstanding usability.
Your site's visual design is a powerful tool. The aesthetics capture the attention of your users and encourage them to take the next action on your site. Your design can even leave them feeling inspired. But if your website doesn't perform the way your users expect, they are likely to disengage from the experience altogether. And if they do, that means you lose out on the leads and conversions that drive your business forward.
That's why it's so important to view website design and development as two sides of the same coin. Achieving a cohesive result is most likely to occur when both the design and development teams are from the same agency. But with a careful plan, even cross-agency teams can bridge the gap between design and development and stay in lockstep. Here's how.
Design Your Website With Development In Mind 
It is well known that users often make a decision on your brand in a matter of seconds, based on their first impressions of how your website looks. Therefore it's natural to put your initial focus there. But failing to approach the design stage of your project with a development mindset endangers the scope of your project.
Think about it this way. Your design team can create mockups for your site that will undoubtedly have a visual impact. But design that doesn't consider development requirements — and development that doesn't allow for design flexibility — can result in issues that cost time and money to fix. That's why designers should consider several best practices to ensure that their mockups are development-friendly.
Design on a Grid 
The design approach for a website is different than it is for non-digital mediums. For the most effective digital experience, we recommend designers employ a grid method, at ImageX we choose to design to Bootstrap. 
A grid layout helps systematically align all the design elements on each page of your site. This creates greater consistency from page to page and contributes to a more polished user experience.
Using a grid system also means your development team won't need to individually code every component on every page. Since elements retain consistency, developers can set them up once and reuse them later in the development process.
Create a User Interface (UI) Kit
The User Interface (UI) includes all the elements a visitor sees when they visit your site. This includes components like navigation bars, menus, and buttons. It also includes visual elements like page layouts, fonts for headlines and copy, and colors.
A UI kit spells out how each component and visual element should look and function. As an example, specifications for how a button appears (color, placement, and size) and functions (hover, focus, click, etc.) would be included in this documentation. 
Like the grid approach, the UI kit drives consistency throughout your website's overall design. It also helps your development team understand the logic behind the design, making future updates and iterations easier to implement.
Plan for Accessibility and Multiple Devices
Your website's design should focus on more than just what looks good to you. After all, the goal is to deliver an exceptional experience that moves users through their journeys efficiently to meet both their goals and the goals of the business.
An estimated 1 billion people live with a disability — disabilities that may hinder their ability to navigate websites like yours. Without thoughtful planning for accessibility in the design phase, common elements like color combinations, fonts, or link visibility could alienate a portion of your audience. 
It's also important to consider how well your site renders when someone tries to navigate or browse on a device other than a desktop or laptop. Designing for these considerations and nuances early in the process ensures that a site will be WCAG and ADA compliant both in terms of visual and technical accessibility but also across all devices, ensuring consistency throughout.
How to Keep Design and Development Connected 
The key to a successful transition from design to development (and, ultimately, to the launch of your website) is clear and constant communication. At ImageX, we set up various channels — both formal and informal — for designers and developers to stay connected and collaborate.
Early in the project, designers share preliminary ideas and developers share the technical requirements based on those ideas. These initial conversations — and those that follow — help both teams understand the design and development boundaries and where both can be pushed throughout the project. 
It's also important to appoint a liaison who can bridge the gap between the design, technical requirements, and business goals of your website project. This person serves as a valuable asset for keeping your design and development teams aligned. At ImageX, that's the business analyst (BA).
The BA works with all teams — including the client — to understand the requirements for the website. These include business goals, a wishlist for design, and desires for the site's functionality. Throughout the project, the BA translates requirements for the design and technical teams in a way everyone can understand. Similarly, having the same BA through all stages of a project helps ensure nothing is lost along the way and aids clients to think through the implications of changes they may request to requirements on both design and development.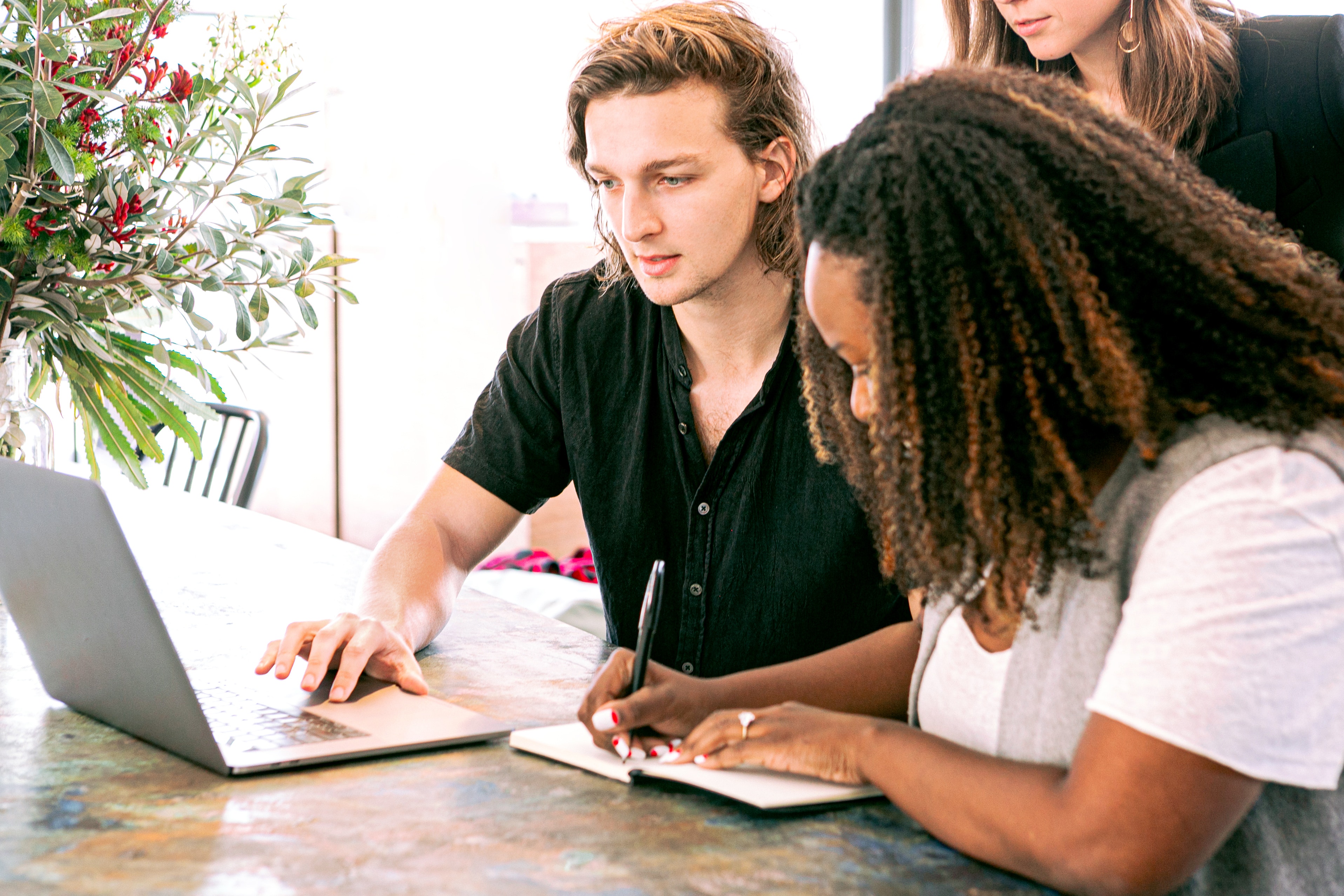 Communication is Key to Marrying Design and Development
Whether your design and development teams are part of the same agency or not, communication is the key to your ultimate success. Make sure your agency partners know how to establish a process for open dialogue and are willing to work closely with you and other agencies to achieve your desired result. 
Of course, the best way to ensure your website becomes the powerful marketing tool it can be is to engage a partner whose expertise spans the full project cycle. At ImageX, we can guide you through everything from strategy to design to development to post-launch support. So when you're ready to get started, let's talk.
Learn from us
Sign up and receive our monthly insights directly in your inbox!