3 Steps to Optimize the Higher Ed Search Experience
May 18 2022
If you're like marketers at most colleges and universities, you've invested significant resources into the design of your homepage and admissions pages. That makes sense. These areas give your prospective students their first impression of your school and function like a front door, welcoming them to explore what you have to offer.
But the student journey doesn't stop at the front door. And in fact, many members of your audience won't access your site through the main entrance. They'll use Google and your website's internal search functionality to serve themselves and find specific information about their areas of interest.
That should lead you to ask: Can your audience find what they're looking for? 
A beautifully designed website is not enough to serve students and other users effectively. You also need to optimize their search experience — both on and off your site. Take these 3 steps to get started.
1. Know Your Search Data
Optimizing the search experience starts by understanding how your audience currently finds and interacts with your site. There's a wealth of information at your fingertips for this — you may just need help to make sense of it all. 
We find that many higher ed marketers feel overwhelmed when trying to sift through quantitative data to identify the trends and patterns that matter most. So one of the first things we do when partnering with a new higher ed client is walk them through their Google Analytics and Google Search Console dashboards to point out the most important elements to consider. 
Google Analytics & Google Search Console
As you well know, the college search process is highly competitive. Therefore, when a prospective student or parent finds you, it's critically important to keep them on your site and lead them through the decision funnel. To accomplish this, you need to understand as much as possible about the actions your users take. 
Google Analytics provides high-level insight into user behaviour, including
Total number of visitors to your website — and to every individual page — in any given time period
Time users spend on each page
What visitors do on your pages
Pathways users take to explore your site
Where visitors come from
Knowing this information can help you analyze how well your website is serving your audience. The more time users spend exploring and completing desired tasks, the more likely it is that your content strategy and information architecture are on point. 
And remember: Google also uses these metrics to determine whether your website is trustworthy. Your pages are ranked in part based on this data.
The Google Search Console tracks your users' search experience and enables you to identify areas for improvement. One of our favorite tools is the query report. With it, you can see the exact keywords, phrases, and questions users type into the search bar and the webpages Google generates as a result. You can also see
The number of impressions for each particular search result and the keywords that led to those impressions
Which keywords and phrases users search most frequently
Click through rates for each search result
The average position of your page compared to the other search results generated
Another useful report is the site search report, which provides data about your users' experience once they land on your site. This report can provide:
Your percentage of search exits — a high percentage indicates a poor user experience
The keywords and phrases users search for via your internal search function 
Insight into the search results from your internal site gives users and the click-through rate for each result
User behaviour once they've searched on your site — whether they stay on your site or return to Google to find answers to their questions
One client we worked with discovered their site visitors were consistently returning to Google to search for specific information they should have been able to find within the site itself. Using Google Search Console, we identified exactly what their users were searching for and found ways to make the answers to those questions clear and accessible on the site itself. This led to better site retention and helped users seamlessly progress on their journeys.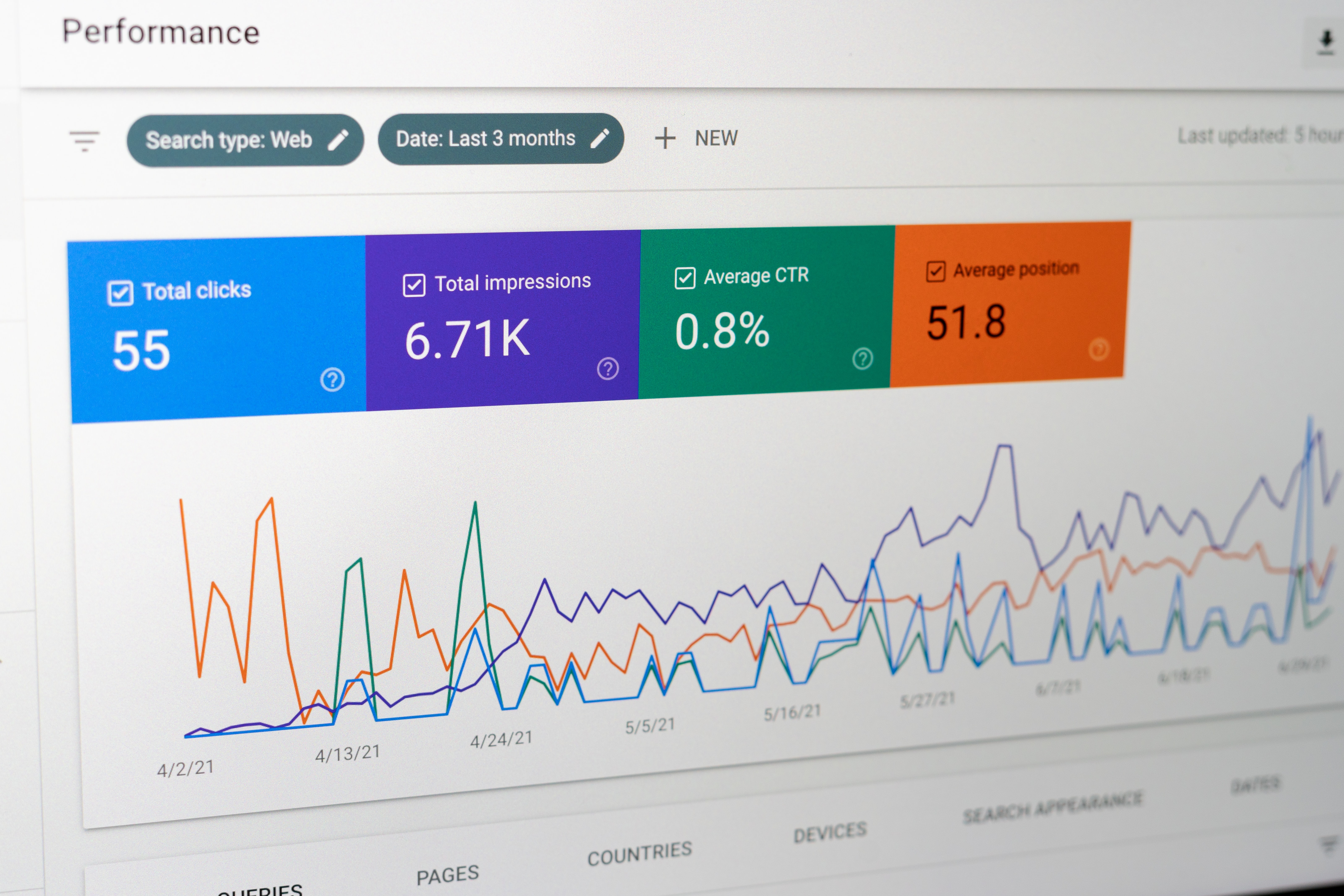 2. Conduct Focused User Testing 
Conducting user testing is extremely valuable. It gives you a glimpse into the way unbiased users navigate your site and search for salient information. Sadly, many marketers skip this crucial step because they perceive it to be onerous and expensive. 
We wish we could shout this truth from the rooftops: Conducting user testing doesn't have to be complicated! By asking a simple question — How would you find this? — you can get excellent data with which to improve your site. Furthermore, there's no need to spend hours asking users to search for various terms. You can get great insight in as little as 5-10 minutes.
We recommend asking users to find a few very specific pieces of information. For example, ask your testers to find:
The application deadline
Dates for upcoming open houses or preview days
Program requirements for a specific major
Then watch how users go about finding these answers. How many stay on your site and navigate using your preferred pathways? Do any testers exit your site and search for answers to their questions on Google? How long does it take for them to find these answers?
When taken together, the quantitative data from Google Analytics and the qualitative data from user testing show areas to improve for maximum impact.
3. Level Up Your Website's UX
What's the absolute best way to fix the searchability problems you discover through quantitative and qualitative data? Make sure your website is well-built, smartly structured, and thoughtfully designed. A good user experience is fundamental to streamlining the search experience.
Google has evolved so much that you don't need to worry about writing to an algorithm or stuffing your pages with keywords. Writing content that resonates with your audience and delivering a top-notch user experience will ensure search engines find you. 
Pay special attention to each of the following areas.
The mobile experience
Students are much more likely to use their phones to browse your site than a desktop or laptop. A smart rule of thumb is to design for mobile first — then you can be sure your site will function well no matter the format. 
Content
An easy way to boost SEO performance — and help users discover key information quickly — is to make content scannable and skimmable. Use headings every 200-300 words. 
Transform long paragraphs into bulleted lists. Use short sentences. All of these tactics make your site more searchable.
Accessibility 
Your website needs to serve your entire audience — not only some. That's why Google assesses how accessible your site is when ranking your pages and offering your content up in search results. 
Take a look at these 5 ways to make your site accessible for users relying on assistive technologies and devices. 
Internal Search Engine 
Internal search engines are notorious for yielding search results that are out-of-date and irrelevant. Test your own search functionality by searching for information about your most popular majors. You may need to make an investment here to enhance this feature and keep users on your site.
Make Your Higher Ed Website Findable and Searchable
It's unnecessary to fix everything at once to make very real improvements to your website's findability and searchability. Instead, focus on the most important pages and tasks first and you can make significant headway.
Just remember: you don't have to figure this out alone. Leaning on the expertise of an agency partner could be the most efficient and effective way to see the results you're after. 
We'd love to help you level up your institution's search experience and help you evaluate your site's performance as a whole. So if you're ready to learn more, let's chat.
Learn from us
Sign up and receive our monthly insights directly in your inbox!