Authenticity in a Digital World: 5 Ways to Connect With Your Audience
Aug 17 2022
Your website is the face of your organization. It's the first thing people see when they search for you online, and it plays a central role in connecting you to your audience. However, a true connection doesn't happen automatically. To create a positive first impression that invites your audience to engage with you more meaningfully, your website must possess one fundamental element: authenticity. 
But what does authenticity really mean? 
Authenticity is about representing your mission and values in a way that's genuine and believable. It's about staying true to your organization's brand. And it involves communicating honestly and openly with your audience about the ways you can serve them. 
Simply put, organizations that are authentic exude trustworthiness and integrity. By providing your audience with a realistic glimpse of what they can expect from your organization, you can help them accurately assess how well you can meet their unique needs. 
Here are 5 ways to infuse your website with the relationship-building power of authenticity. 
1. Be Yourself: Design Your Website to Reflect Your Unique Value Proposition
Authenticity begins with understanding and embracing what makes your organization unique. What sets you apart from everyone else in your industry? What do you offer that no one else does? Why are you best positioned to meet your target audience's needs? 
This is your unique value proposition (UVP), and it's an essential element of effective website design. Your UVP should be front-and-center on your website. It should be crisp, memorable, and to the point. And most importantly, it should clearly communicate what makes your organization distinct.
Unfortunately, many organizations design their websites with their competition in mind. And sure, it's common to draw inspiration from sites you admire when embarking on a website redesign. There's nothing inherently wrong with that. But if you copy your competitors' design choices too closely, you'll end up with a website that's largely indistinguishable from the very organizations you're trying to differentiate yourself from. 
Embrace your distinctive characteristics in order to authentically set your website apart.
2. Keep it Real: Avoid Stock Photography and Imagery
Once visitors land on your website, you only have a few seconds to make a good first impression. And since your photos and images are typically the first elements your audience will notice, it's absolutely crucial that they convey authenticity.
Stock photos undermine your credibility and turn your audience off. People feel an immediate, visceral reaction to images they deem to be fake or posed. By contrast, candid, genuine photos capture the essence of your brand and validate your messaging. They reinforce your organization's unique value proposition and help bring it to life. And they can even inspire your audience to imagine themselves as part of your organization.
But be aware: Even real photos can spark a negative response if the images appear to be too perfect. In fact, we worked with one university that hired a photographer to take updated pictures of their campus, students, and faculty. The results were magazine-worthy, and the client was excited to feature their new, stunning images on their website. 
There was only one problem. In user testing, students asked why all the photos were fake. The pictures were so glossy, polished, and airbrushed that they didn't seem real. 
To that end, ensure your photos accurately represent your organization in a way that feels legitimate to your audience.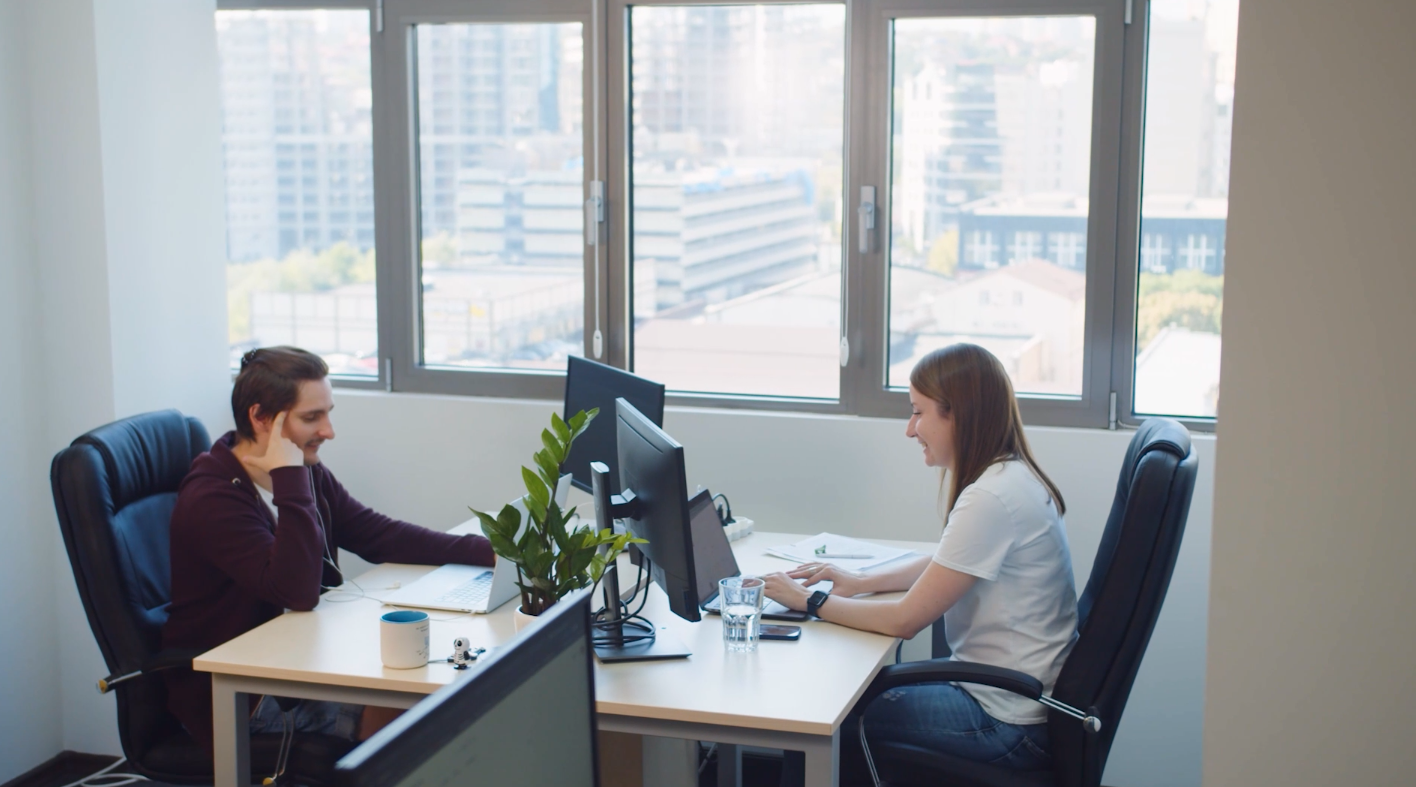 3. Find Your Voice: Write On-Brand, Audience-Focused Content
Another way to achieve authenticity in a digital environment is to write content using your brand's unique voice and tone. After all, your website is your brand's home on the internet—and your content is the heart of that home. Therefore, the language you use on your website should be an extension of your brand's voice and ethos.
However, to be effective, your content must also reach your audience and meet their needs. Here's how to strike the right balance.
Write for Your Audience, Not Like Your Audience
Have you ever been around the parent of a teenager who tries to talk the way their child talks in a desperate attempt at connection? It doesn't work very well. In fact, it typically backfires. That's because teenagers know who their parents really are.
Your audience is the same way. Yes, as a marketing leader, you want to create content your audience can relate to. But they'll see right through you if you're not true to your brand's personality. Using slang or attempting to write the way they talk is more likely to drive your audience away than it is to draw them closer.
Make Sure Your Content is Clear and Accessible
Complex, insider language is another barrier that can hinder you from connecting with your audience authentically. Although your internal stakeholders may use jargon, acronyms, and technical language regularly, your website content should not include these elements. 
Ensure your content is accessible and useful for all members of your audience by: 
Keeping sentences and paragraphs short
Choosing simple words and phrases
Using the active voice rather than the passive voice whenever possible
Breaking up long walls of text with headings, subheadings, and bulleted lists to promote scannability
Avoiding boilerplate marketing language 
And remember: Writing for the web is about reaching your audience, not following rigid grammar and composition rules. For instance, it's ok to write the way you talk, even if that means ending a sentence with a preposition. 
Address Your Audience's Needs Head-On
Finally, when creating on-brand content, make sure you do so with your audience's needs at the forefront. 
Your website visitors are often looking for specific information. Make it easy for them to find what they need. When it comes to website content, less is almost always more.
4. Get Personal: Tell Stories to Foster an Emotional Connection
Storytelling is a powerful way to connect with your audience and inspire them to take action. Why? When people hear a story, they can visualize what's happening and put themselves in the shoes of the protagonist. This creates a sense of empathy and understanding that can be difficult to achieve through other forms of communication. 
That's why stories should be an integral part of your authentic, audience-focused content strategy. 
Sprinkle your website content with:
Testimonials to provide first-hand accounts of how your organization impacts the people you serve
Case studies to provide a more in-depth look at the work your organization does and the value you provide
Pull quotes to grab attention and highlight key points 
When used effectively, all of these storytelling tools can help you connect with your audience on a deeper level.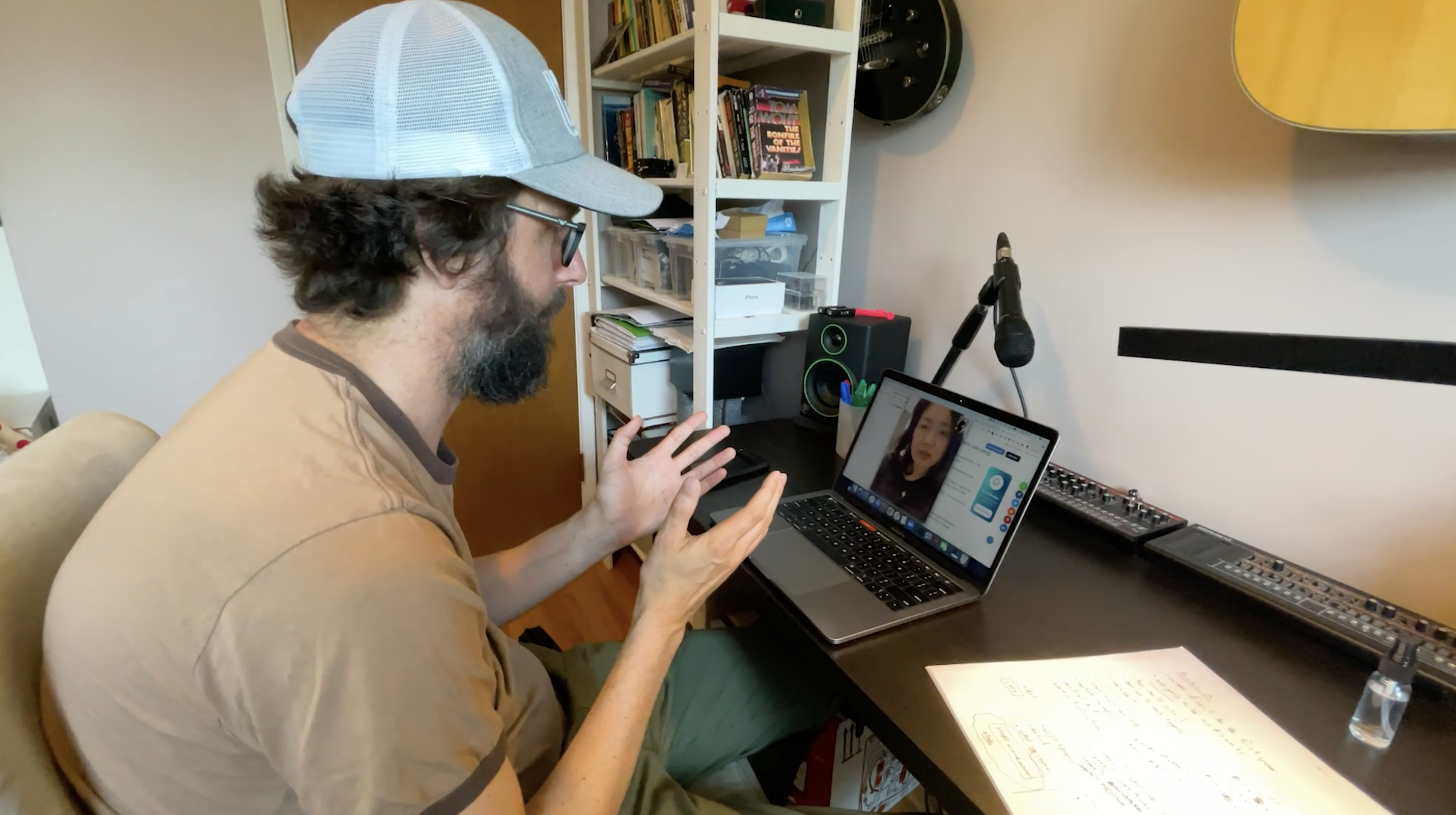 5. Be Transparent: Address Organizational Shortcomings Honestly and Openly
As a marketer, it's your job to accentuate the positive aspects of your organization. But no organization is perfect. And if you want to establish authentic connections with your audience, it's crucial to demonstrate vulnerability and transparency about areas where you fall short. 
For example, most organizations publicly say they value diversity, equity, and inclusion. That's a good thing. Even so, many organizations aren't as diverse as they'd like to be. 
To address this disparity head-on, some of our clients in higher education have begun grappling with this issue publicly. They've held frank conversations with their constituents about actions they can take to make their campuses welcoming and inclusive places. And they've published the difficult responses and feedback they've received so that everyone is aware of the challenges they face and the steps they're taking to address those challenges. 
That's authenticity in action. By opening your organization up to criticism and admitting you're a work in progress, you can invite your audience to come alongside you to help you grow and evolve.
In a Digital-First World, Authenticity Matters More Than Ever
Your audience is hungry for connection. But they know when they're being sold to, and they can spot phony, fake messaging from a mile away. To stand out from the competition and inspire trust, authenticity is key.
It's time for your organization to dig deep into your unique value proposition. Get real about who you are and what you offer. Focus on meeting your audience's needs using language they understand. And invite your audience to be part of the authentic, true story that only you can tell.
Learn from us
Sign up and receive our monthly insights directly in your inbox!