Meet Students Where They Are: 5 Higher Ed Trends to Inform Your Website Strategy
Oct 07 2022
As a marketing leader, you know it's important to stay at the forefront of your industry. After all, the only way to help your institution meet its varied goals is to understand the complex factors impacting the higher ed landscape as a whole. 
But it's not enough to simply know about the trends shaping the future of higher ed. To attract students and reach your enrollment targets, you need to connect the dots between emerging trends and your ongoing website strategy.
To that end, we've delved into Hanover's Trends in Higher Education Report to help you think through ways to modify your website in light of students' changing needs and expectations. Along the way, we've added a few insights of our own based on the work we've done with a number of higher ed clients.
Here's what you need to know to create a practical, future-focused website strategy that meets students where they are.
1. Flexible Learning Options: Tell a Value-Driven Story
More and more prospective students (and their families) are questioning the value of a traditional four-year degree. For one thing, many employers don't require a college degree in today's competitive market. And in general, learners of all ages are becoming more risk averse. They see the negative impact of amassing exorbitant student loan debt and are increasingly unwilling to finance their education at the expense of their future selves.
That's why it's time for higher ed marketing leaders to tell a different story. 
Traditional higher ed messaging focuses on the transformative power of education for its own sake. But to reach students today, you need to emphasize flexible learning options that lead to tangible outcomes. 
To that end, your website should showcase ways your institution helps students:
Manage their studies while also working full or part-time
Adapt their learning schedule around their life by taking evening, weekend, or online classes
Accelerate or elongate their degree program based on their needs
Enter a new career path or advance in their current career by reskilling, upskilling, or earning industry-specific certifications
Find a community of like-minded people — building a network for future job opportunities is on student's minds earlier now
Find a job after graduation or achieve higher levels of success if they're already employed
User testing can give you valuable insights to help you make wise adjustments and ensure prospective students can find the flexible options they're looking for. This can be as simple as asking current students to find specific pieces of information about your varied programs and assessing how long it takes them to find the answers.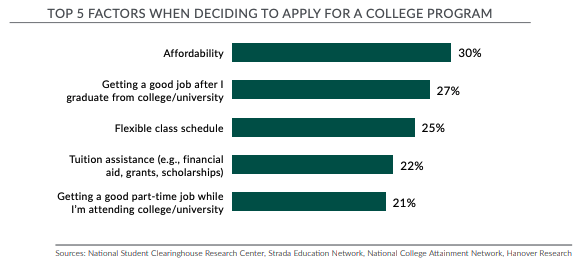 2. Diversity, Equity, and Inclusion: Move Beyond the Performative
Today's prospective students genuinely care about whether or not your institution offers a diverse, equitable, and inclusive (DE&I) learning environment. This is not just a trend; it's a way of life.
It's not enough to include a statement on your "About" page or devote one section of your site to highlighting your DE&I-focused initiatives. Rather, your commitment to DE&I must permeate every aspect of your website's content strategy. 
Of course, what you say on your website also needs to match what your students and employees experience daily at your institution. If it doesn't, prospective students will quickly figure that out. It's better to be honest and authentic about ways your institution is seeking to improve rather than paint a rosy picture that doesn't exist.
It's also crucial for marketing leaders to think about DE&I in terms of website accessibility. A significant part of being welcoming and inclusive is ensuring your website meets your users' varied physical and cognitive needs. 
3. Trauma-Informed Design: Be Mindful of Students' Lived Experiences 
Trauma-informed design is a growing movement in a variety of industries and sectors. The basic premise is that the way a website looks, feels, and functions can have a profound impact on the emotional state of its users. 
Some of the key elements of trauma-informed design include:
Using language that is respectful and non-triggering
Demonstrating empathy when sharing difficult or troubling information (e.g., campus sexual violence reports)
Sharing content warnings so users can avoid content they may find problematic
Humanizing your content by avoiding jargon and vague terms, which can allow non-traumatized readers to disassociate from difficult issues
Understanding how certain design elements and phrases can affect students who have experienced trauma allows you to create a safer, more welcoming user experience for all.
4. Heightened Funding Challenges: Make Data-Driven Decisions to Improve Your Website's Effectiveness 
It's no secret that most higher ed institutions have struggled to reach enrollment targets in recent years. As a result, many marketing leaders are feeling increased pressure to use their websites to attract more right-fit students and lead them through the decision funnel. 
But despite the pressure of increased funding challenges, many higher ed marketers still don't make website decisions based on quantitative and qualitative insights. 
In order to move the needle for your college or university, it's crucial for you to:
Understand where there may be new areas of opportunity for your website to impact enrollment
Make changes to your website's content strategy, design, and information architecture to pursue those opportunities
Use Google Analytics, data visualization tools like Hotjar heatmaps, and qualitative insights from user testing to measure what's working and what's not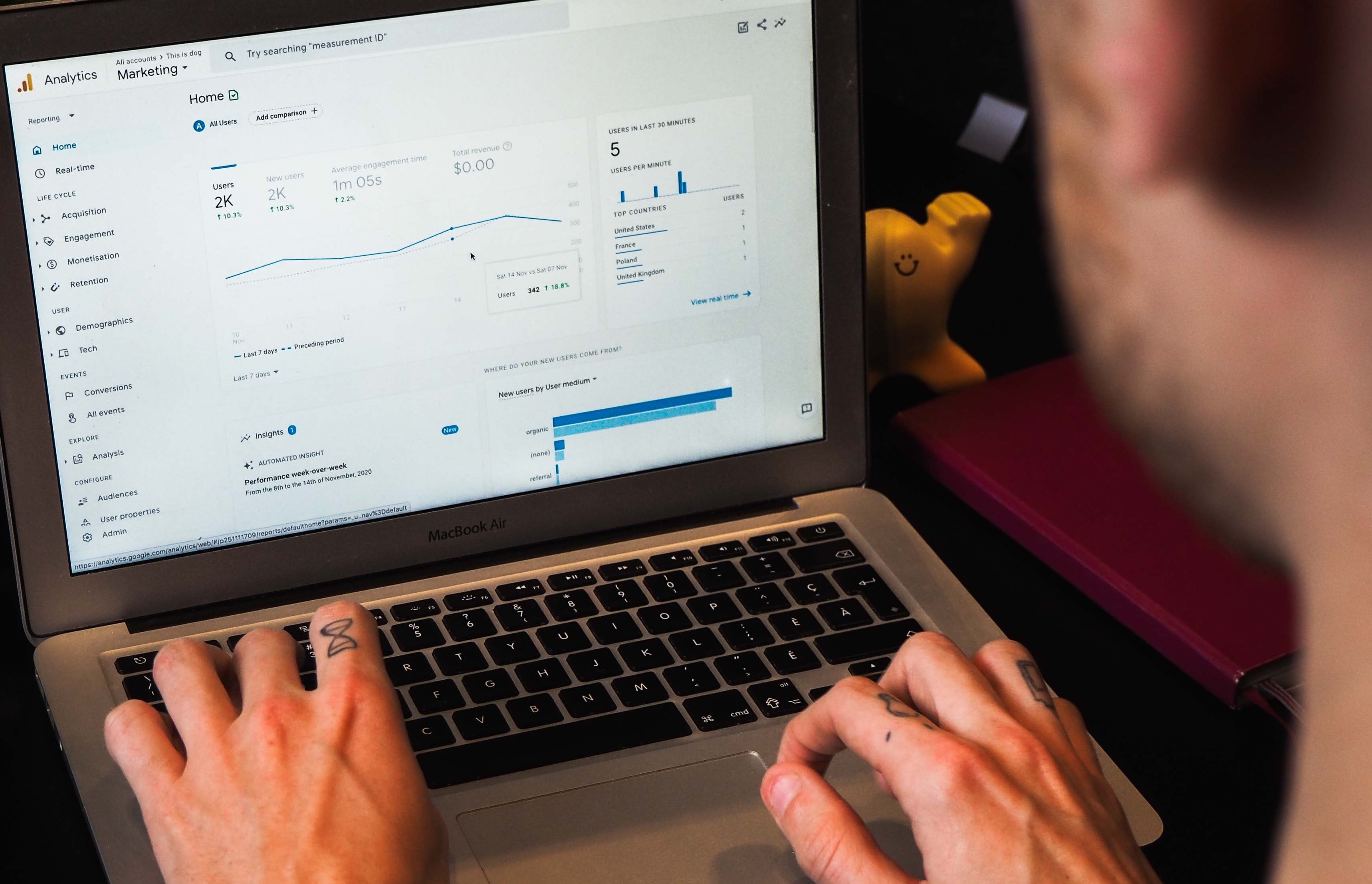 For example, you might try:
Whatever approach you take, it's crucial to eliminate the guesswork and move beyond assumptions. Instead, use data to inform your strategy, measure the results, and adjust as needed. It's the only way to ensure your website functions as the powerful marketing tool you need it to be. 
5. Turbulent Geopolitical Landscape: Address Student Concerns Transparently
Politics and education are overlapping more than ever before. And to reach prospective students and convince them to enroll at your institution, it's becoming increasingly necessary to tackle key social issues head-on. 
This might mean:
Prospective students are paying attention to what's happening in the world and want to hear how your institution will address the issues that matter most to them. 
The good news is that because of the Great Resignation, you've undoubtedly hired a number of new employees to fill roles vacated by longer-tenured staffers. Listen to them. Encourage them to bring fresh ideas to the table to help you reach students effectively in this time of social unrest.
Evolve Your Higher Ed Website to Meet Students' Needs
To deliver the results your higher ed institution needs, it's not enough for your website to be beautifully designed and expertly constructed. It has to meet students where they are. That's why it's so important to pay attention to the trends happening in the market.
That doesn't mean you should jump on every bandwagon you encounter. But it does mean you should understand the trends that require you to communicate with students in a different way.
We predict that the trends covered in this article will impact higher ed for the long-term. So if you want to stay relevant to today's (and tomorrow's) students, it's time to factor them into your website strategy.
Learn from us
Sign up and receive our monthly insights directly in your inbox!