Humanize Your Higher Ed Website with Inclusive Content
Jan 24 2023
Authored by: Vanessa Turke, Bjorn Thomson, Matt Pettifer
Inclusion is more than just a 21st-century buzzword. In fact, for many higher ed institutions, it's a fundamental value. Nowhere more than in a learning environment do you want people to feel welcome and foster a sense of belonging. And it starts with your website. 
Let User Research and Testing Be Your Guide
Your users are the best informants of both the positive and negative aspects of your website. They can identify problem areas when it comes to functionality. They can also tell you whether or not your content is hitting the mark.
That's why ongoing conversations with your users are important. Gather a group of students, parents, and other individuals that represent the diversity of your organization. Show them design mockups or ask them to navigate through your current site. Then allow them to provide feedback on elements like site structure, navigation, headlines, copy, and imagery. Ask questions like
Is it easy to find what you are looking for? What problems (if any) did you encounter?
Do the images portray an accurate representation of the organization and/or do they reflect a place where you see yourself?
Listen to understand where opportunities exist to make your site more inclusive. Then be prepared to make adjustments based on what you learn. Even the process of user research and testing — along with your willingness to make changes — reinforces your commitment to building an inclusive environment.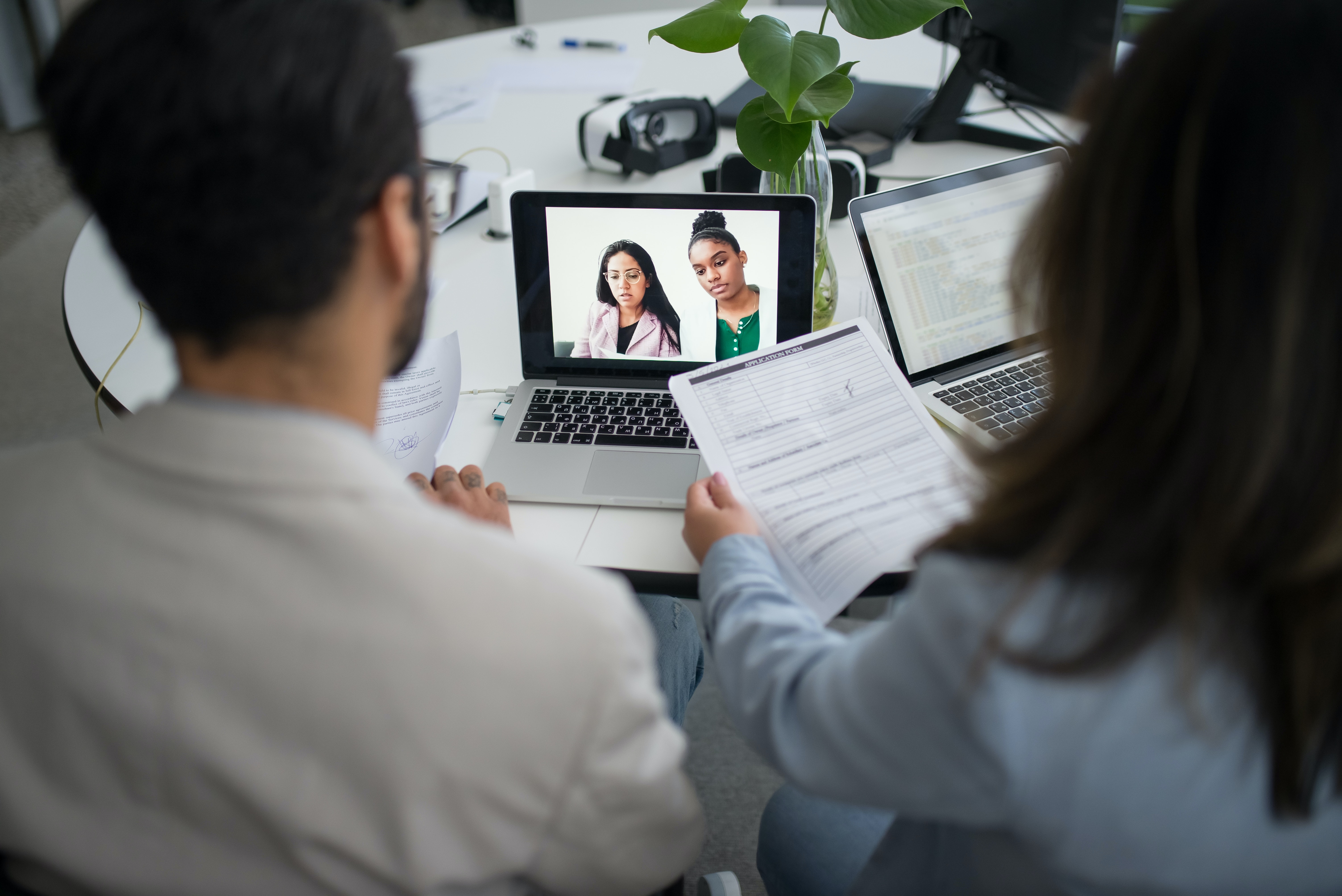 Strategic Considerations for Crafting Inclusive Content
Ultimately, writing inclusive content for your website comes down to a solid content strategy. When you understand your audience, you can convey messages in a way that reaches them most effectively. 
The audience for your higher ed website is diverse. But considering and crafting content that appeals to as many segments of that audience as possible means that even more potential students and their families can use your site. In short, incorporating inclusive content expands your reach. As you create your content strategy, keep the following considerations in mind.
Speak your audience's language 
The content of your website should mimic the vernacular of the groups you want to reach. That often means speaking in plain language, avoiding jargon and ableist language, and considering the language needs of multilingual or international students and parents. It also includes considering items like instructional copy or image alt text and ensuring the language is clear.
When visitors see that content on your site is available in their native language or is targeted to their ability, it's easier for them to understand. And that understanding can lead them to their next action on your site. 
Show your audience themselves 
Visitors arriving at your site should recognize the individuals in the stories and the imagery. That doesn't mean that they need to know them personally. But they should feel an affinity toward them. 
For instance, if your institution's population includes a significant percentage of non-traditional students, don't show only 18 and 19-year-olds. Wherever possible, use actual photography rather than stock imagery.
And if your university touts diversity as one of its core values, elevate the stories that illustrate this. Balanced storytelling and equal representation help each visitor to your site see themselves in the experience. This promotes a more inclusive environment. 
Use alternate content types
A singular approach to content won't adequately reach all the user groups who visit your site. But when you leverage multiple content types, visitors have a variety of options for consuming content. This way, they can engage with the format that best meets their interests and abilities. 
As an example, if everything is written as an article but visitors to your site are not sophisticated readers, they might not be captivated by the story. But if it's also offered as a video, then site visitors have an equivalent experience in a format that works better for them.
Various content types also allow you to emphasize particular messages and make your site more engaging overall.
Inclusive Content Requires a People-First Approach 
Creating a website that is accessible and incorporates inclusive content requires give and take. But, ultimately, it's about your users first. The goal is to ensure that anyone who lands on your site has a positive experience and can easily access the information they need. 
Ashland University understood this when it redesigned its website. They took into account the variety of ways that students, parents, and other visitors to their website prefer to consume information. They then used those insights to reimagine how they deliver content. Now the site features video and other alternate content types in predominant positions. 
Ashland's content also features actual students and faculty, emphasizing their "We See You" philosophy. This further reiterates the organization's commitment to inclusivity — both online and offline.
It's important for organizations like yours to not just go through the motions. Like Ashland, you should strive to understand what inclusivity means and its value for your institution. It's not just checking the technical boxes that render your website accessible. Nor is it simply launching a committee or initiative you can point to.
It's approaching everything you do — including your website — through a lens of empathy and respect. It's considering your audience first and your business second. 
It comes down to this. Structure your content for accessibility, but write it for inclusivity.
Learn from us
Sign up and receive our monthly insights directly in your inbox!