Compelling Content Marketing for Higher Education Websites
Mar 01 2023
When a prospective student is making the choice of where to study, their first point of call is more often than not, the institution's website. It's where they learn about the exciting study programs, the bustling campus life, and the unique university vibe. Engaging text in combination with catchy visuals helps them find the answer to the main question: "Is this the right choice for me?" That's why the role of your website and content marketing is unmatched when it comes to boosting student enrollment and helping your higher ed institution stand out from its numerous competitors.
How can you make your university or college site genuinely attractive and informative for students, as well as for staff, faculty, parents, donors, and alumni? When it comes to best practices for higher education websites, content marketing is one of the most interesting topics to discuss. We've collated some of the ImageX team's recent articles filled with content tips for higher education below.
Create vibrant, student-focused content
Although factors like university size, location, available majors, and costs are important, prospective students primarily base their decisions on emotion. Your homepage might be great at creating that "big-bang" first impression, which makes students' hearts sing and lets them know they belong to this place. However, by navigating deeper into a higher education institution's website, students are often faced with long and dull walls of text.
No worries — it's totally possible to breathe life into your university site and turn it into a vibrant content hub! To begin with, you will need to assess your current pieces and decide what to keep, what to rework, and what to cut. These decisions need to be data-driven, so you might want to rely on marketing analytics platforms, research, and testing. Next, establish the content creation guidelines and move forward.
To fill your university website with vibrant voices, you could gather informal news from your students' social media, create a submission form for club leaders to share announcements, and transform the lofty prose from researchers using everyday, easy-to-read language. Another great idea is to create interactive features so prospective students can get a feel of your campus.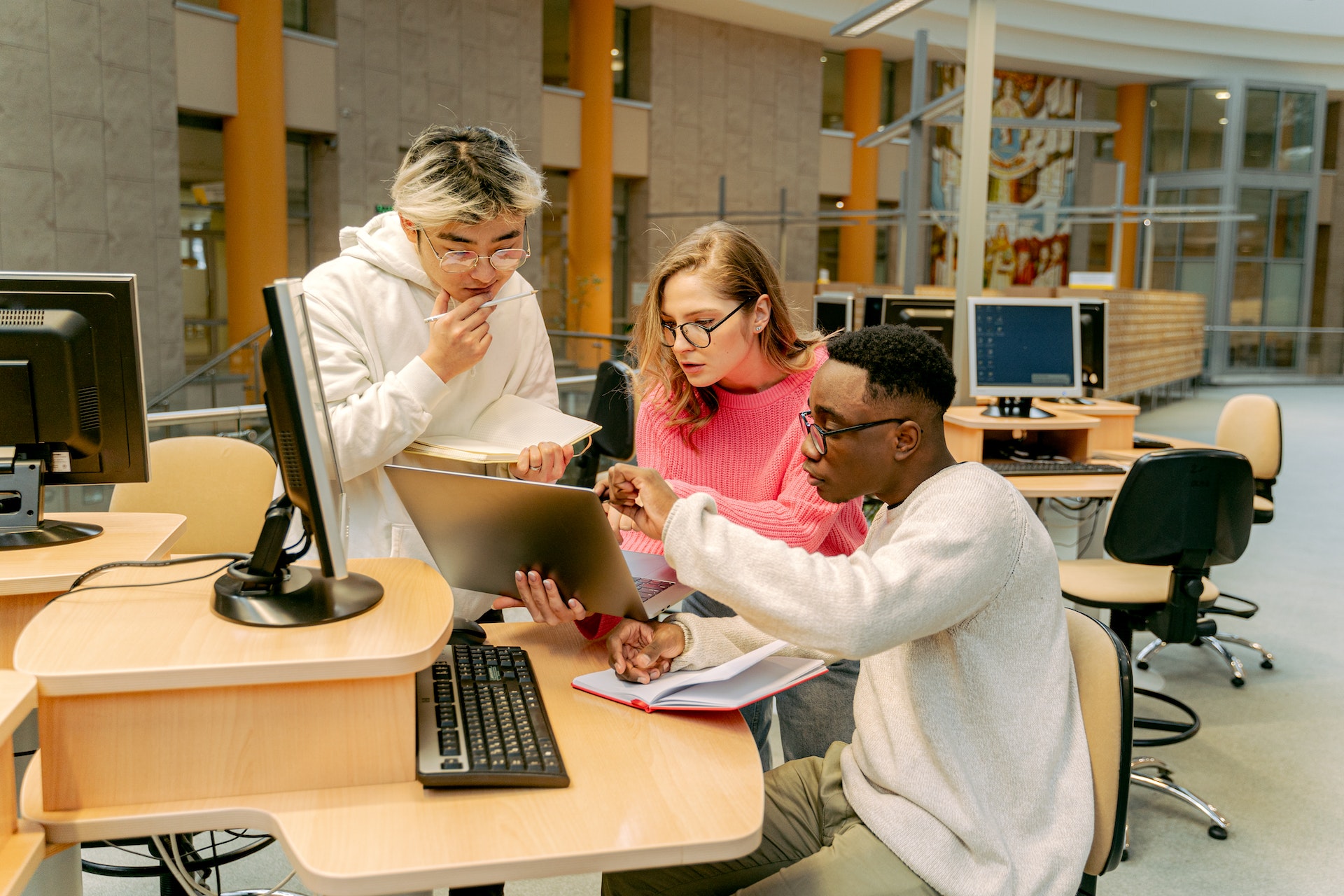 Embrace digital storytelling
We all love good stories. This love starts in our childhood when stories help us comprehend the world, and it accompanies us through our adult lives as we become prospective customers of various organizations. That being said, it shouldn't come as a surprise that there is an ongoing content marketing trend to craft unique narratives with the organization's audience as the main heroes. These compelling stories engage customers and inspire them to make conversions.
Your university could tell its impactful stories, too, and we are happy to guide you through the best storytelling practices. Since the rule of thumb is to center your narratives around your audience and their needs, the heroes of your stories could be your prospective students, current students, alumni, and so on. You could also dig deeper into exploring your audience and create more detailed "user personas" — for example, "a student who wants to study abroad in North America."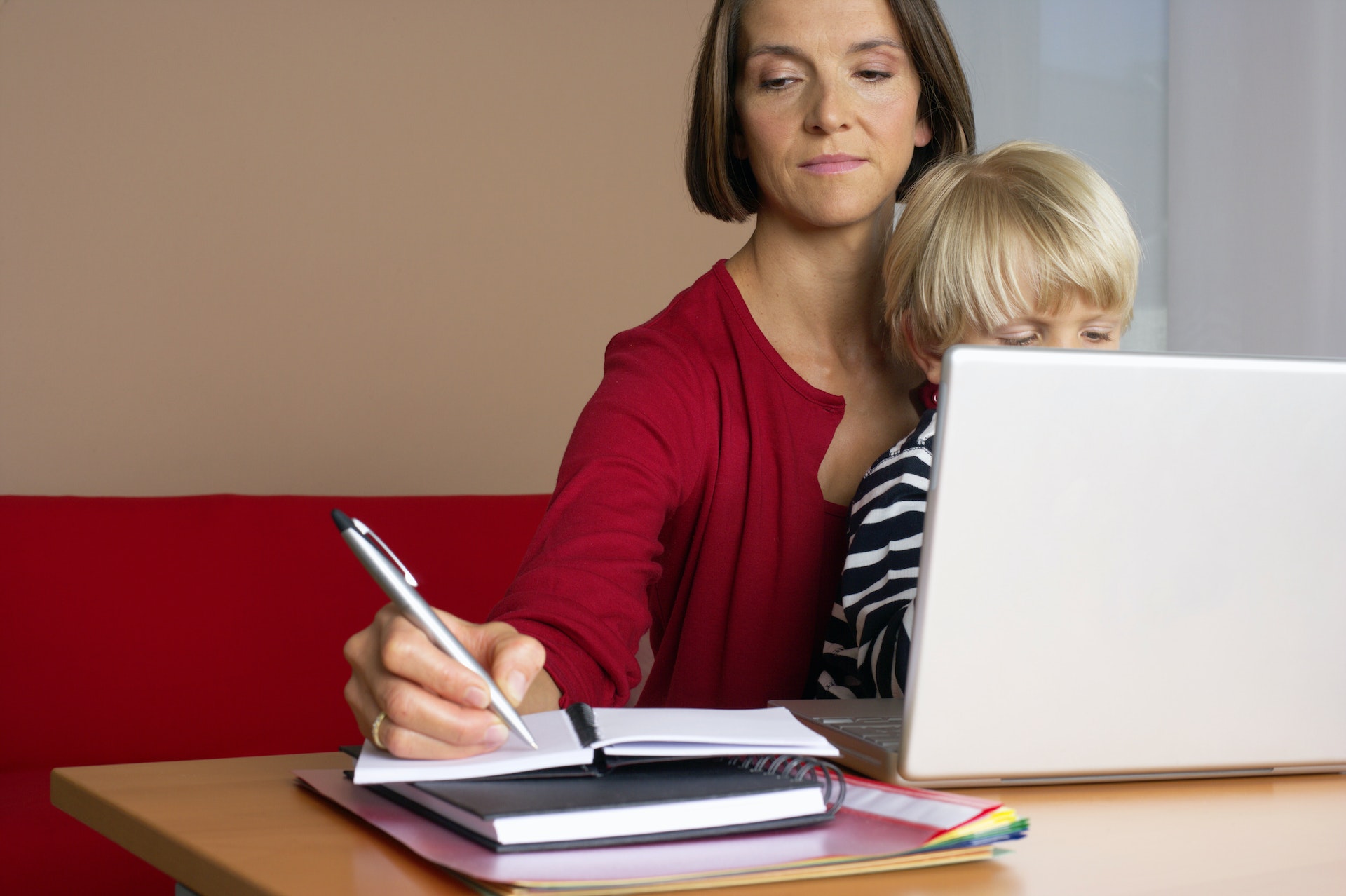 Discover how to build stories in the traditional three-act format (set up, conflict, and resolution), what 3 foundational questions to ask yourself before getting started, and many other insightful storytelling tips in the article Storytelling 101: How to Create Website Content that Resonates With Your Audience.
Be open to users with special needs
When crafting great content that reaches your university website's audience, you need to give every user a chance to perceive it, even if they rely on assistive devices. Considering the diversity of audiences and the existing accessibility laws, creating an accessible website is a top priority in higher education, so you might have already implemented some accessibility guidelines with the help of a good design and development team.
However, accessibility is not created solely by website design and development experts. Website content also needs to be produced with accessibility in mind. A content marketing team's contribution to website accessibility can be huge.
What does accessible content creation mean? We recommend starting with empathy and always thinking about how people with different abilities will experience your higher education site's content. Next, take care of straightforward language, clear structure, ALT tags, descriptive links, transcripts and captions for audio and videos, HTML pages to replace inaccessible PDFs, etc. Finally, check your pages with third-party accessibility tools. See more useful details in our Top 10 Accessibility Tips for Content Editors.
Divide the "Herculean task" into chunks
In the previous chapter, we discussed the importance of creating accessible content and some of the best practices it involves. Ok, so you have a huge higher education website with innumerable pages for faculties, departments, programs, admission requirements, news, events, and so much more. Moreover, multiple people from different teams are involved in content creation. In this situation, making all the website's content accessible may look like a Herculean task.
Instead of trying to make up a long list of problems that need to be addressed, we suggest taking an Agile approach. Originally created for developers, the Agile methodology has its values and principles fully applicable to any industry.
Based on this approach, you can transform the Herculean tasks into doable chunks on which you will be able to see meaningful progress. Set your priorities, or choose the most impactful pages to be updated first, then do the work in short cycles also known as sprints. However, in the future, you can prevent content accessibility issues from occurring so you don't even have to deal with a Herculean task. Organize training for your staff and commit to continuous improvement — one of the Agile principles. 
"Humanize" your higher education content
Today, a learning environment needs to be inclusive and welcoming, as well as foster a sense of belonging. Creating inclusive content on your higher education website could greatly help you achieve this result. You need to consider the diversity of your university's audience and craft messages that appeal to as many of its segments as possible, be it prospective students, parents, or other target groups. 
One of the ways to be on the same wavelength as them is to use their language. Another useful idea is to create stories where different groups of people are equally represented, which could help everyone recognize themselves. Consider also using diverse content formats to tailor to different preferences and abilities when it comes to consuming the information.
Whatever the techniques are, it all comes down to having a people-first approach to content marketing. Check out our article called "Humanize Your Higher Ed Website with Inclusive Content" for more information and tips about it. And never miss an awesome example of our customers — Ashland University — that created an inclusive digital space and emphasized their "We See You" philosophy.
Use the editorial features of a good CMS
Higher education websites have countless content pages that need to be updated regularly. Managing them all on a day-to-day basis is an arduous task for any marketing team. However, your website's CMS can be a game changer in this area if it plays on your side. You just need to choose a platform that makes your editing workflows as robust, user-friendly, and intuitive as possible. Drupal could be your best choice here. 
Content in Drupal has a well-defined structure where the information about different content types, such as articles or events, is stored in standard sets of fields. The user-friendly admin dashboard makes it easy to manage pieces of different types across the entire website.
Drupal is endlessly flexible in enabling you to create various content layouts, as well as using ready components. One of the great examples of ready-to-go blocks is the starter kit by our team. It includes the most common block types such as an accordion menu, a carousel, a ping-pong block, and much more. 
Try alternative content sources 
All the content marketing tips and recommendations could create an impression that you and your marketing team always need to be perfect in providing large amounts of fresh, engaging, accurate, and accessible content. What about having enough time for producing it? One of your university faculties might invent the time machine someday, but before they do it, you need to find other solutions.
One of the secrets is you don't have to create absolutely everything from scratch. There must be some podcast episodes, YouTube or TED videos, SlideShare or eLearning presentations, or other media on the web that could be useful to your university's students. In addition, there are news, articles, or press releases from trusted sources that could keep your higher education site's audience up-to-date on important events, discoveries, trends, and more. Finally, as we touched upon in the first chapter about making your site more vibrant, you could try exploring informal sources like students' social media.
Gathering relevant third-party content and sharing it on your site is known as content curation. While implementing it, it's best to not just share but provide a brief introduction to the shared pieces. Our article on smart content curation shares more tips and tricks for it describes its benefits, as well as walks you through the specific steps to get started. 
Final thoughts
There is always something new to learn about impactful content marketing for higher education.  So we are more than happy to be constantly discovering and sharing useful tips about it. Stay tuned for more article collections, and just reach out if you need any assistance or want to talk through your requirements. 
Learn from us
Sign up and receive our monthly insights directly in your inbox!